Frugal Ways to Enjoy Halloween
Americans spend more on Halloween than almost any other holiday. The only holiday we spend more on is Christmas. With that said, you don't have to spend a lot of money to enjoy Halloween. Whether you host a movie marathon or be careful about where you buy candy, there are frugal ways to enjoy Halloween.
For the longest time, when we only had my oldest, we started going to a local church for Harvest fest. Children wore their costumes and kids won candy playing games. It wasn't scary and parents could socialize in a warm environment instead of heading outdoors in the cold October weather.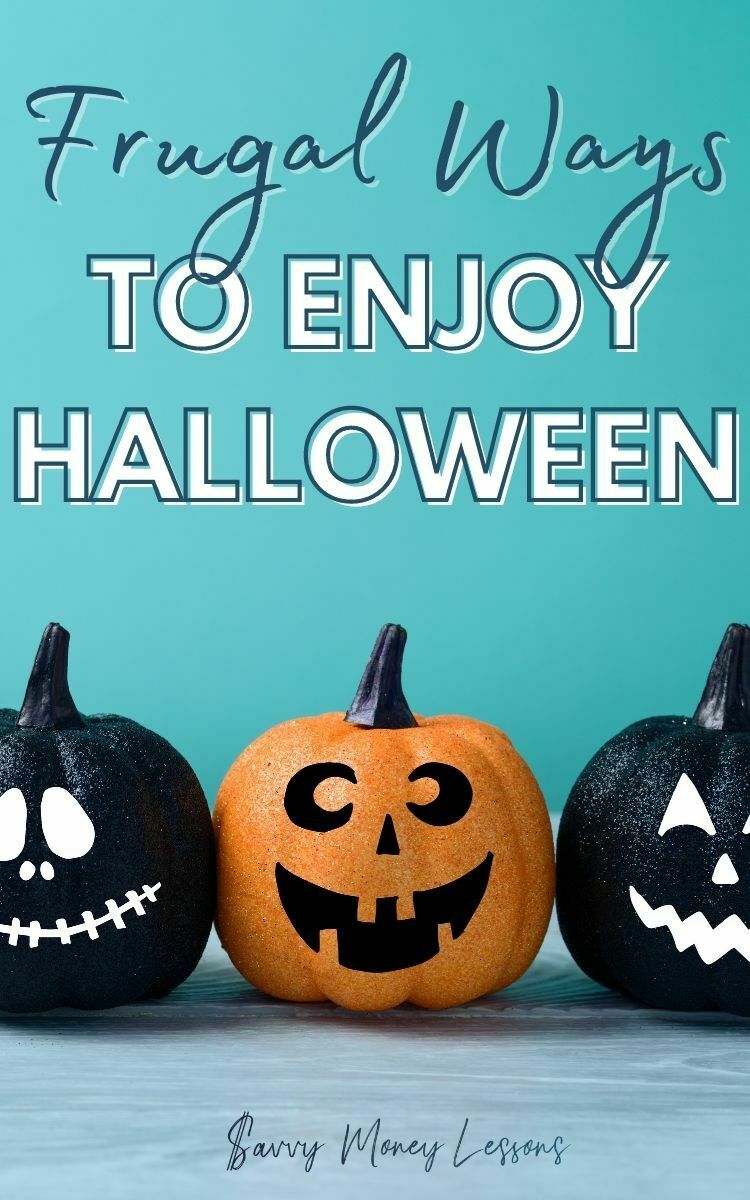 Host a Movie Marathon
A movie marathon is an excellent way to enjoy Halloween. If you have a Netflix or Amazon Prime account, you can find a lot of movies to watch for very little money. Add some popcorn, drinks, and Halloween candy and you've got a great night ahead of you. There are Halloween movies for all ages so there's something for everyone.
Check Out Local Events
Another great way to enjoy Halloween on the cheap is to check your local paper for upcoming events. Many cities have a Halloween event where kids can go tick or treating, take part in costume contests, etc. These are usually free to attend and are a safe and fun way for families to enjoy the holiday.
Comparison Shop Candy Prices
Candy is an essential part of Halloween. However, not all stores have a great deal on it. For example, you may think a dollar store is a great place to buy your candy, but if you compare the price per ounce, you'll find that places like Walmart may be cheaper. Also, don't forget to look for sales and to use coupons.
Make Your Own Costumes
Your family doesn't have to buy store-bought costumes. It's actually more fun to make your own, especially if you have a theme. For example, you could go as a zombie family or a popular band. Just have fun with and use items you have around the house to create the costumes.
Recommended DIY Halloween Costumes
Are you in a tight budget? These tips and ideas are perfect for saving money this Halloween.
The Unofficial Hocus Pocus Cookbook: Bewitchingly Delicious Recipes for Fans of the Halloween Classic
Halloween: Costumes and Other Treats (Schiffer Book for Collectors)
Glitterville's Handmade Halloween: A Glittered Guide for Whimsical Crafting!
Go to a Party
Last, but not least, if your family has been invited to a Halloween party, go. It's a fun way to spend the evening and doesn't cost much. Just bring an appetizer or dessert to the party and enjoy spending time with your friends.
Halloween may bring in a lot of money, but that doesn't mean you have to spend a lot of money. There are so many fun things your family can do that doesn't cost much at all. Whether you attend a community event or make your own costumes, you'll love these frugal ways to enjoy Halloween.
More Money Saving Ideas
Frugal Ways to Enjoy Thanksgiving