Looking for some helpful personal finance tools that you can use to make money and save money?
You're in the right place! These savvy money resources can help you get one step closer to financial freedom as a family!
Everything on this list is a resource, tool or app that I personally use or have tried and highly recommend. The more savvy money resources you use, the more you could potentially save and earn!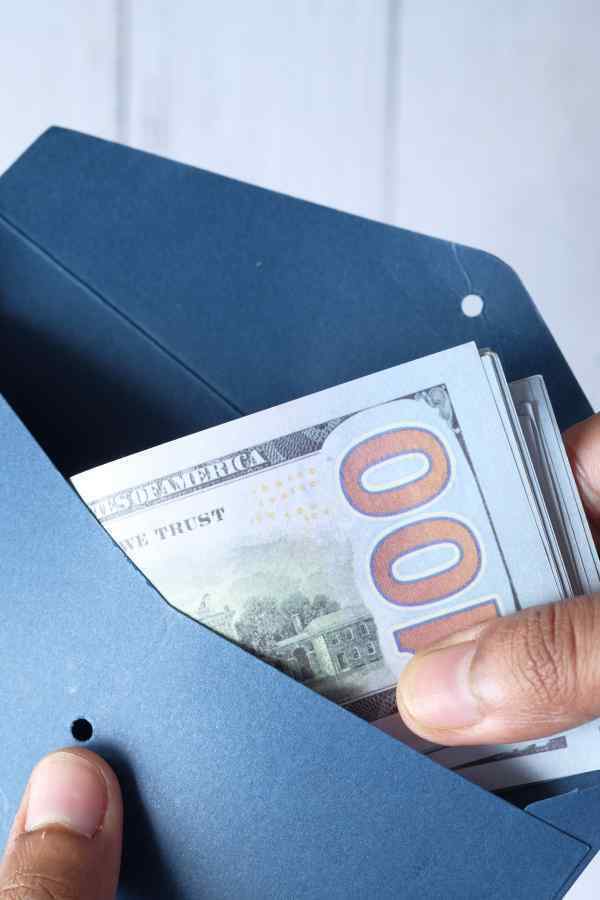 Savvy Money Resources for Making Money
---
Rakuten
Rakuten (formerly Ebates) makes it easy to earn money back when you shop online or in stores.
Simply create your free Rakuten account, install the Rakuten browser extension, shop and click to earn up to 40% cash back!
You can earn REAL cash with Rakuten and get paid via PayPal or paper check. There are no gimmicks whatsoever and it's a 100% legitimate way to earn some easy money just for shopping like you normally would.
Plus, you can earn a $10 welcome bonus on your first purchase and up to $30 in additional cash each time you refer friends and family to Rakuten!
---
Swagbucks
Swagbucks is another way to earn passive income by spending time online.
You can earn Swagbucks (SBs) when you shop through the app, surf the web, play games, watch videos or complete quick and easy surveys!
Every 100 SBs you earn is equal to $1 that you can redeem for cash or free gift cards to Amazon, Walmart and other top retailers. You can also trade your Swagbucks for Visa gift cards or a paper check.
Swagbucks is a great way to earn EASY money in your spare time when you're browsing online. If you sign up for Swagbucks now you can get a $10 welcome bonus!
---
Survey Junkie
Survey Junkie is one of the best survey sites for making extra money.
Here's how it works:
It's really that simple to make extra money just for sharing your opinions and answering questions.
Some of the top surveys can pay as much as $50 an hour and you can make money on your phone in just a few minutes a day. Earning extra income really doesn't get any easier and teens can earn too, since you only need to be 16 to use Survey Junkie!
---
Writer's Work
Interested in starting a freelance writing side hustle?
As a freelance writer, I know how hard it can be to get those first gigs so you can start making money. Signing up for a platform like Writer's Work can make it easier to find your first clients and start getting paid for your writing!
Writer's Work offers career training, writing tools and an online portfolio all in one place. You can also get curated freelance writing job listings so you don't have to go hunting for work.
Overall, it's a great way to get started as a freelancer if you dream of writing for a living.
Create your Writer's Work account and start finding writing jobs!
---
Drop
The Drop app is another great option for making money when you shop, dine out or travel.
When you download the Drop app, you can earn points on purchases at top brands. You can then redeem those points for purchases at Amazon, Walmart, Old Navy and other brand-name retailers.
Drop is great because it's an easy way to get free money for shopping. And if you're also using a rewards credit card to shop, you can earn Drop points on top of credit card miles, points or cash back.
---
MyPoints
MyPoints is a sister site to Swagbucks.
When you join MyPoints you can earn points for shopping and doing other simple tasks online, like watching videos or taking surveys. You can then turn those points into free gift cards or cash!
It's free to use MyPoints to shop and you can get bonus points for taking surveys and reading emails. This is one of the easiest ways to make money from your phone in your spare time.
---
Savvy Money Resources for Saving & Investing
---
TradeStation
Ready to begin investing and building wealth? TradeStation makes it easy to build a portfolio.
You can create a TradeStation account in minutes and start trading stocks, exchange-traded funds and even cryptocurrency. TradeStation has plenty of resources to help you get started if you're new to investing.
There are no commissions to trade most securities so you can keep more of the money you're investing. And TradeStation makes it easy to invest from your desktop, laptop, or mobile device.
---
Upstart
If credit card debt is keeping you from reaching your financial goals, paying it down is a top priority. Consolidating debt with a personal loan could help you get out of debt faster and save BIG money on interest!
Upstart offers personal loans for debt consolidation and paying off credit card debt. Upstart personal loan rates are highly competitive and you can complete the entire loan process online from home.
You can borrow up to $50,000 and get funds to pay off high-interest credit card debt in as little as one business day. It takes just a few minutes to check your rates online.
---
Rocket Money
Looking for a way to save money on household bills each month? Rocket Money can help you to cut the fat out of your budget.
Rocket Money finds the unnecessary expenses in your budget and weeds them out. You can use the app to ditch unwanted or unused subscription services and get rid of grey charges.
The Rocket Money app can also negotiate cable bills, internet services and cell phone bills to help you save money instantly. Sign up for Rocket Money to start saving automatically!
---
Credit Sesame
Improving your credit score could save you money when you borrow if you're able to qualify for the lowest interest rates. If you're ready to work on raising your credit scores, Credit Sesame is a must-have tool!
With Credit Sesame, you can monitor changes to your credit score for FREE each month. You don't even need a credit card to sign up!
You can also get tips on ways to improve your credit score. Plus, you can get prescreened for new credit card or personal loan offers.
Create your Credit Sesame account and start boosting your credit!
---
Greenlight
Ready to start teaching your kids about money? Giving them their own debit card can be a great way for them to learn the basics of saving and spending.
Greenlight is a debit card for kids that comes with parental controls built in. You can set up a Greenlight account for each child in your household and transfer money to them for doing chores or getting good grades.
It's one of the best debit cards for kids because it encourages them to be hands-on with managing their money. And it takes just a few minutes to get a Greenlight card online!
---
UNest
After buying a home, paying for college might be one of the biggest things you ever spend money on. Opening a college savings account is a great way to set aside money for education and get some tax benefits in the bargain.
UNest offers a simple and affordable way to invest money on your child's behalf. When you sign up, you can start investing money automatically and you can even get grandparents or other friends and family to chip in!
It takes less than five minutes to open a custodial account with UNest. As an added bonus, you can earn rewards that can be deposited into your child's UNest account when you shop with more than 150 brand partners online!
---
---
Ready to get your budget together?
Grab our monthly budget worksheet, spending tracker and debt repayment tracker when you join the Savvy Money Lessons email list!