Best Ways to Teach Kids About Money
This post may contain affiliate links, which means I may earn a small commission if you click and make a purchase. You can read our full disclosure policy here.
Last Updated on May 4, 2023 by Rebecca
As an adult, you probably know that one of the most important things to know is how to manage your money. Money is involved in every part of our lives, including, how we live and how we survive. See my list of the best ways to teach kids about money.
Teaching kids about money is one of the most important things you can do for their future. Teaching them how to save, correctly manage what is being made and spent, and how to be responsible with their money is extremely important.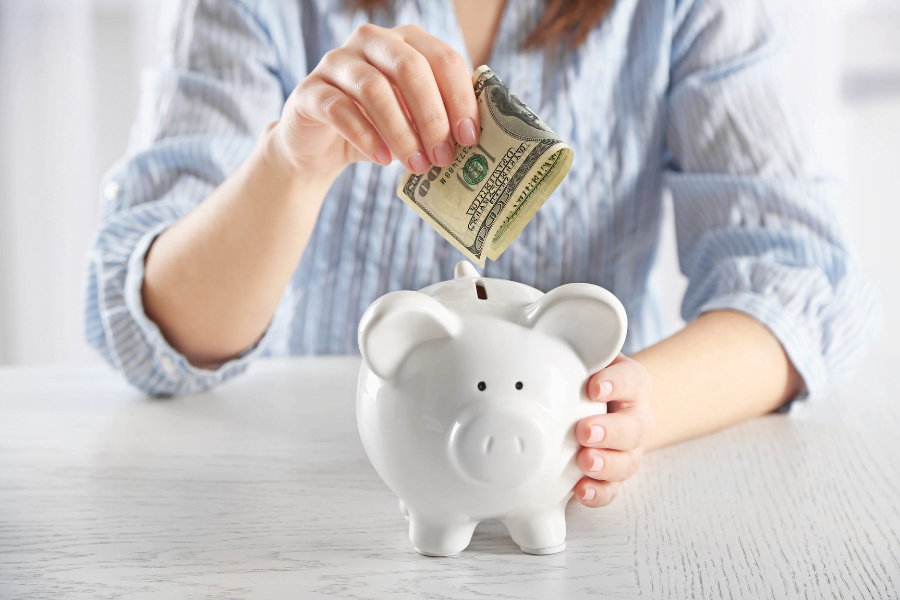 Table of Contents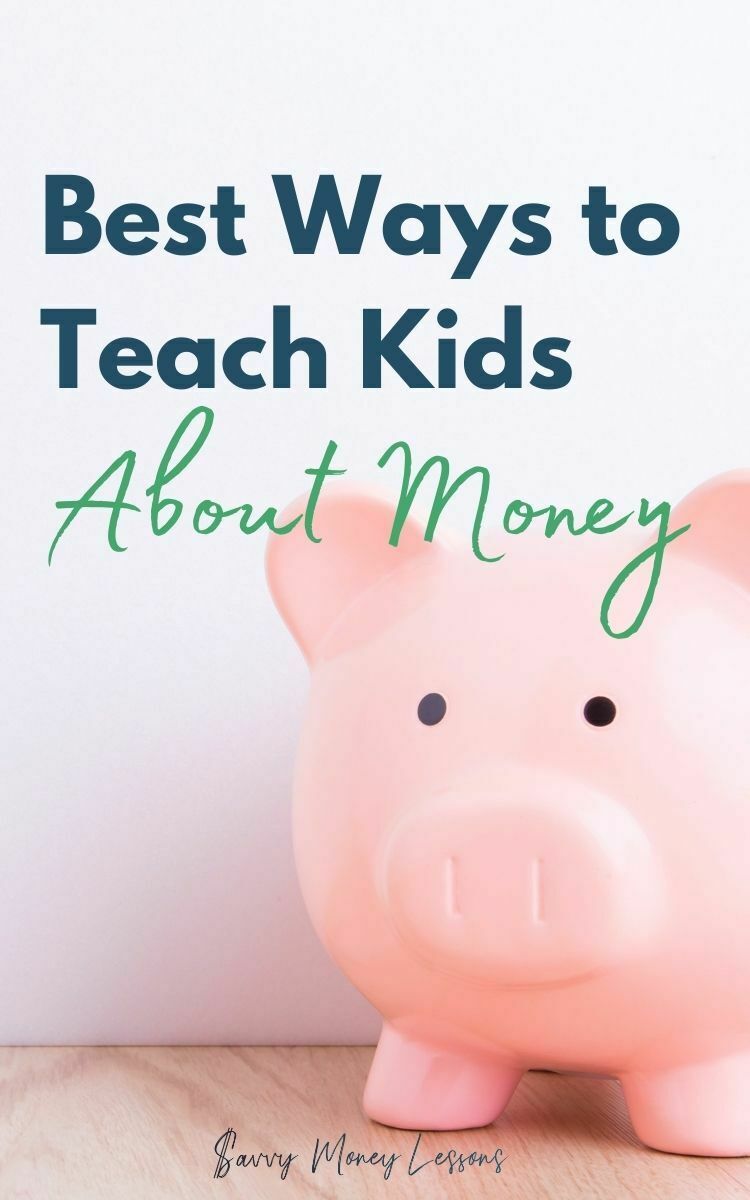 Talk to Your Kids About Money
Explaining how to get money, how to use spend it wisely, and how to save it is a talk that every parent needs to have with their child.  It's essential to have these conversations if you hope to raise money savvy kids.
When you talk to your kids about money, be sure to explain it to them in an easy way that they will be able to understand. Start with the basics and go from there. Then talk with them on the importance of budgeting and making sure you have enough to pay the bills and for a rainy day.
Recommended Kids Books about Money
If you need more ideas to talk to your kids about money, use any of these books as a starting point or to give you more ideas.
Smart Money Smart Kids: Raising the Next Generation to Win with Money
Rich Dad Poor Dad: What the Rich Teach Their Kids About Money That the Poor and Middle Class Do Not!
Make Your Kid A Money Genius (Even If You're Not): A Parents' Guide for Kids 3 to 23
All About Money – Economics – Business – Ages 10+: The Thinking Tree – Do-It-Yourself Homeschooling Curriculum (All about Money & How to Make Money … Money, Economics, Business – Research – GRE)
Finance 101 for Kids: Money Lessons Children Cannot Afford to Miss
The Everything Kids' Money Book: Earn it, save it, and watch it grow!
Use Games to Teach About Money
There are a lot of family friendly games available that can help teach children about money. We all remember the iconic game Monopoly but there are a few others that may be helpful and fun.
These games all have money involved and the lesson that everything costs money. In order to get the money, you need to work for it so that you can purchase those things you want or need. While money isn't a game when you are an adult, playing these board games is a great way to introduce the concepts.
Use a Savings Jar or Piggy Bank
To help kids learn how to save money, use a savings or a piggy bank to encourage them to fill the jar and to start a savings. As children consistently put their money in the bank, they will see just how much their savings grow. This will in turn encourage them to continue to save as they get older.
You can use piggy banks as long as you would like and then as children get older, they can open a savings account where they can deposit their money. This is a great way to teach them about having a "nest" so that it is there if they need it.
Let them Spend Some Money
When you are teaching them about money and saving it, it is ok to let them spend some of it. They have worked hard for their money and are probably excited to spend their money on what they want.
Letting them spend their money is ok since it will help them realize that the things they want will cost money. It can also encourage them to continue working so they purchase other items. If the items they want are expensive, they will learn that they need to save more money to be able to purchase it.
More Teaching About Money Tips
Important Lessons to Teach Kids About Money
Cute Budget Worksheets for Kids
15 Ways to Teach Kids About Money by Ramsey Solutions
How to Teach Kids About Money at Every Age by Money Geek
About the Author
Rebecca is a certified educator in personal finance (CEPF) and a money-saving expert. As a single mom of two teens, she knows all about the importance of family budgeting and financial goal-setting. She shares her best tips about saving and managing money at Savvy Money Lessons. You can also read her work online at Bankrate, Forbes Advisor, Investopedia and other top publications. Learn more