Where to Buy Rocks to Paint and Sell [2023 Guide]
This post may contain affiliate links, which means I may earn a small commission if you click and make a purchase. You can read our full disclosure policy here.
Last Updated on August 27, 2023 by Rebecca
Painting rocks to sell can be a great way for kids (or crafty adults) to make some extra money. One of the first things you'll need to figure out is where to buy rocks to paint.
Some of the best places to find craft rocks include craft stores, home improvement stores, and dollar stores. And with a little effort, you might even be able to find rocks to paint for free!
Ready to get your rock painting business up and running? Here are some of the best options for where to buy rocks to paint (or get them free).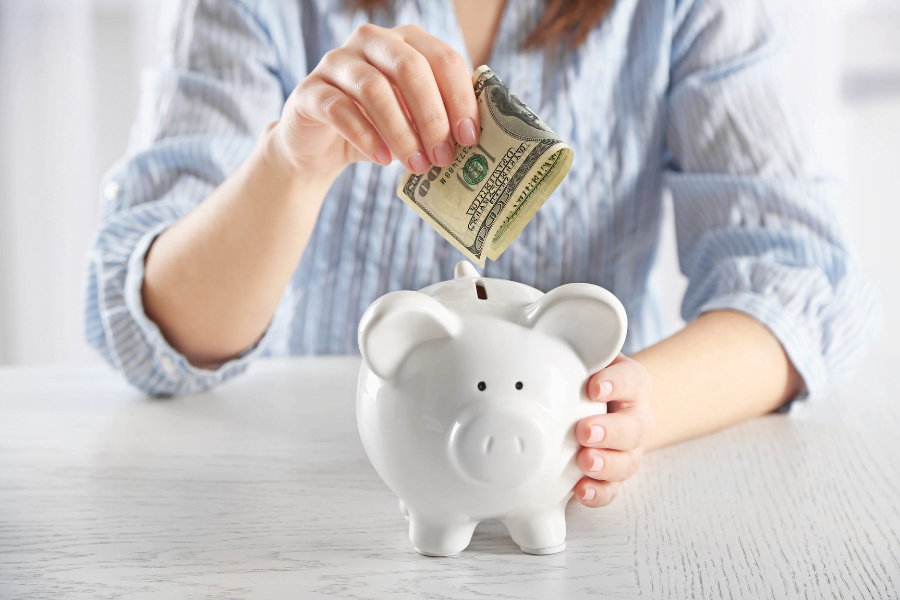 Table of Contents
Where to Buy Rocks to Paint Locally
If you (or your parent) can afford to invest a little cash in starting a rock painting business, then buying the rocks you need is a great option.
For one thing, there are lots of great places to buy rocks to paint. And for another, it can be easier to buy flat stones for painting vs. spending time trying to find the right type of rocks to paint out in nature.
Whether buying rocks or finding them is the best option for you can depend on your budget and how much time you can put into finding smooth rocks to paint.
To keep things simple, here are some of my favorite places to buy rocks to paint.
Dollar stores
The dollar store is a great place to find a little bit of everything, including loose rocks that you can paint. You can also check out the dollar tree to find paint and brushes to decorate your stones on a budget.
Pros: Dollar stores can sell rocks to paint for low prices, which is great if you're starting out on a small budget. And you might be able to find other painting supplies for cheap as well.
Cons: Selection may be limited and the rocks may not be the best quality.
Craft stores
Some rock painters swear by craft store rocks, while others avoid them at all costs. If you have a local craft store nearby, it might be worth a trip to see what kinds of rocks are available for sale.
Pros: Rocks are available year-round and you might have a decent selection to choose from.
Cons: Craft store rocks may have a waxy coating that will need to be removed before you can start painting them.
Walmart
Walmart is another option for where to buy rocks to paint and sell, specifically if you're looking for smaller quantities of stones. You can check the craft section for rocks and you might find them in the lawn and garden center too.
Pros: Shopping at Walmart for rocks to paint and sell might cost you less than shopping at other stores.
Cons: You may only be able to find smaller amounts of rocks, which is a downside if you're trying to buy them in bulk.
Local landscaping store
​Local landscaping stores and garden centers are great places to find loose rocks. You might need to take your own 5-gallon bucket along to bring your rocks home, but you can take your time to choose the ones that have the most potential for painting.
​Pros: Landscaping stores can offer lower prices on loose rocks and you might have lots of stones to choose from.
Cons: You'll have to do the work of picking up and carrying rocks yourself, and seasonality can affect the types of rocks that are available.
Home Depot and Lowes
Home improvement stores like Home Depot and Lowe's can offer rocks for sale. You'll want to head to the garden center to see what kinds of rocks there are to choose from.
Pros: Home improvement stores can offer rocks for sale in bulk, which is great if you're planning to buy a lot all at once.
Cons: Prices for rocks may not be as low as what you might find at a landscaping store and you could end up buying more rocks than you need.
Hardware stores
​Hardware stores are one more option for finding rocks to paint. You can try chain brands like Ace Hardware or check out a locally-owned hardware store to shop for rocks.
Pros: Local stores may offer rocks for sale that larger big box stores don't.
Cons: Not all hardware stores carry rocks, so your selection might be limited.
Grow your money faster! Want to get a great rate on your savings? Open a high-yield savings account to earn the most competitive APY on deposits.
Where to Buy Rocks to Paint Online
If you're interested in where to buy rocks to paint online, there are a few options to choose from. It's a good idea to look for places to buy rocks that offer free shipping, as the additional cost of having items shipped could make your rocks more expensive.
Amazon
Amazon has a decent selection of rocks to paint for sale and it's easy to find them for a great price. When deciding which rocks to buy, the first thing to consider is how many you need.
From there, you can look at how the unit price for different options breaks down to find the best deal. It's also a good idea to read the reviews for different rocks to see what other people have to say about them.
Etsy
Surprisingly, you can find good rocks to buy to paint and sell on Etsy. You might want to try Etsy if you're looking for a particular type of specialty rock, as there are lots of rock sellers that offer rarer finds. Otherwise, you may be better off checking Amazon instead.
Facebook
Facebook bargain groups, Facebook Marketplace, and Facebook groups for rock enthusiasts are all possibilities for finding rocks to paint for sale. You'll just want to make sure that you're buying from a legit seller and meeting up to get the rocks in a safe place.
Pro tip: While you're making your family budget, you can encourage kids to try making a needs/want budget of their own using these fun printables!
How to Find Rocks for Painting for Free
Don't have a lot of money to spend on rocks? Here are some creative ways to find the rocks you need, without spending any money.
Check the backyard. Before you leave home to find rocks to paint, check out what you already have on hand. It's possible that you might be able to use some of your own rocks from your yard to get started with painting.
Take a walk. A walk around your neighborhood or a local park could turn up some rock finds if you're able to find loose stones laying on the ground. Again, you want to look for smooth flat rocks instead of bumpy or jagged ones.
Ask friends and family. If you know someone who uses smooth stones in their landscaping, they might be willing to part with a few of them to help you get your rock painting business started.
Visit a local river, lake, or beach. If you're looking for smooth river rocks or pebbles, you might be able to find them in a local river bed, at a lake, or at the beach. Just be sure to check local laws first, as some jurisdictions impose a fine for rock-picking.
Join a local rock group. Facebook is a great way to connect with other rock painters and crafters who are selling their beautiful painted rock designs. A quick search may turn up a Facebook page for a local rock painter or crafters group that has rocks to give away. You could also check local bargain groups on Facebook to see if anyone is giving rocks away for free.
Does that mean you can get rocks to paint from just anywhere? Nope, and there are a few things to keep in mind:
Think twice about dislodging big rocks, especially ones that are located on a slope and/or near a road. You could inadvertently cause a rock slide.
Be careful to avoid disturbing nature. You might find what looks like the perfect rocks to paint, but they could be a natural habitat for some small (or larger) critters.
Don't try to take rocks from prohibited spaces. For example, it's a crime to take rocks from National Parks in the United States and similar rules may apply for state parks. Likewise, taking landscaping rocks out of someone's yard or private rock garden could land you in trouble if the homeowner reports you to the police.
While getting rocks for free might be best if you have a tight budget or only need a few rocks to paint, it may not be worth the headaches that might arise. Finding suitable rocks to buy is usually the easier option and you'll have just as much fun painting your rocks to sell.
---
Ready to get your budget together?
Grab our monthly budget worksheet, spending tracker and debt repayment tracker when you join the Savvy Money Lessons email list!
Frequently Asked Questions (FAQs)
What kind of rocks are best for painting?
There are a lot of rocks you could paint but if you're trying it for the first time, the best option is usually smooth flat rocks. The smooth surface makes it easier to apply paint and get the best results with your rock art. The most ideal natural rocks to paint are ones that have been underwater since the water helps to flatten the surface. Examples of some of the best rocks to paint include flat slate rocks, Mexican beach pebbles, and large Caribbean beach pebbles.
Can you paint dark rocks?
Rocks can come in all different colors, with tones ranging from light to dark. Dark rocks can look great if you're using white paint or bright colors to create your designs. If you want a white surface to work with, you might need to apply a solid color base layer to make sure your design stands out. Again, the best paint option is acrylic, regardless of whether you're using light or dark rocks.
What do you need to start painting rocks?
Aside from rocks, there are a few other things you'll need to get started with painting. Paint is at the top of the list and the best kind of paint to use is acrylic, either in a gloss or matte medium. You'll also need some paint brushes to apply your paint. If you struggle with creating fine details with a brush, you might try using an acrylic paint pen or chalk marker instead. And you'll want to get some resin or sealant to seal your designs once you're done.
Here's a simple supply list with affiliate links to different products you may need to buy in order to start painting rocks to sell.
White acrylic paint or Gesso for the base coat
Epoxy resin or aerosol sealant
Sandpaper for smoothing out rough stones
Those are all things you can find at a local craft store. You can also look for craft kits that include everything you need to start painting fun rocks to sell.
What designs should you put on painted rocks?
Painted rocks come in all different designs and different colors, and you can be as creative as you like when deciding what to paint on them. If you're a beginner, you can start with something simple, like a simple but fun design in solid colors or a positive message. As you get better at painting, you can level up your hand-painted rock designs to make them more detailed and refined.
You can check out the Kindness Rocks Project Facebook page for inspiration on creating your own kindness rocks designs. Or you might check out books that include step-by-step instructions for easy rock painting ideas.
Here are a few good books on rock painting for kids.
What can you do with painted rocks?
If you're trying to make money as a kid or teen, painting rocks to sell might be a good option for you. You could sell your painted rocks locally or start an Etsy shop to sell rocks with the help of a parent. Aside from selling painted rocks, you might also:
Display them at home
Include an uplifting message and leave them for other people to find
Give them away to friends and family
Make rocks with inspirational messages and deliver them to neighbors
Take them to a local nursing home or children's hospital to donate
Here's one thing to know about the trend of leaving rocks for people to find, which is popular on social media. It's a fun idea but it's important to make sure you're not using paint that could be harmful to wildlife. And you don't want to "hide" rocks to find in ways that could disturb nature either.
Final Thoughts
Painting rocks can be a fun way to make some money on the side as a kid (or an adult) and it doesn't take a lot of money to get started. There are so many different ways to get rocks for painting and the biggest challenge is deciding what kind of designs to create! Experimenting with different types of rocks and different designs can be the best way to figure out what your rock painting style is so that you can create simple rock art that people will be lining up to buy.
Need more money tips? Read these posts next:
What recommendations do you have for where to buy rocks to paint?
About the Author
Rebecca is a certified educator in personal finance (CEPF) and a money-saving expert. As a single mom of two teens, she knows all about the importance of family budgeting and financial goal-setting. She shares her best tips about saving and managing money at Savvy Money Lessons. You can also read her work online at Bankrate, Forbes Advisor, Investopedia and other top publications. Learn more