Jobs for 15 Year Olds to Make Money
This post may contain affiliate links, which means I may earn a small commission if you click and make a purchase. You can read our full disclosure policy here.
Last Updated on April 8, 2023 by Rebecca
The teenage years have the most impact on children and at that age it really shapes children into becoming adults. It's the perfect time for them to think about Jobs for 15 Year Olds to Make Money.
Teaching kids about how to be responsible starts early, but as they become older it is even more important to show them how to be responsible and to work for what they want.
By taking summer jobs or side jobs during the school year, teenagers can learn about responsibility and that they have to work for something they want. As the saying goes, "money doesn't grow on trees"!
If you are looking for ways to help teach your 15-year-old with just that, there are a lot of job ideas for 15-year-olds out there that will help teach them.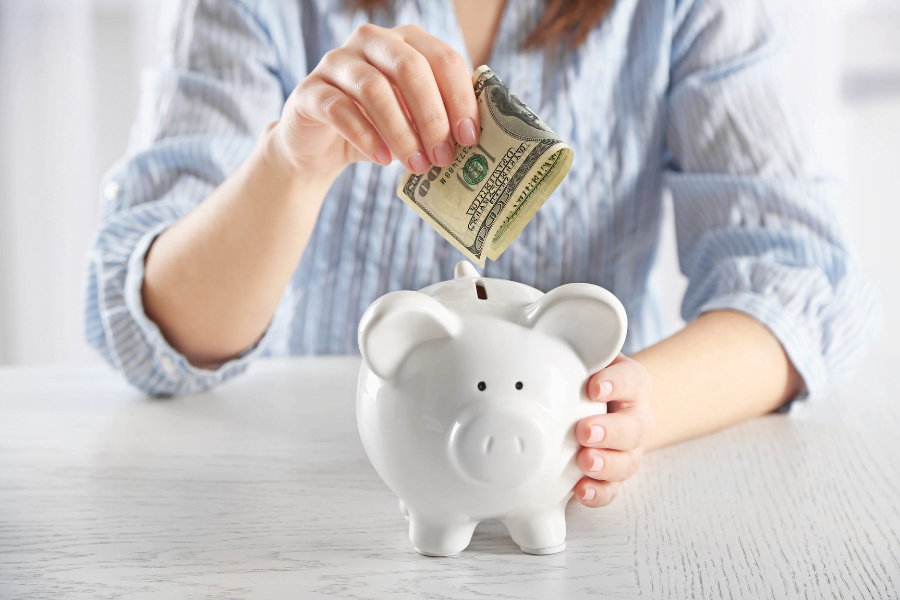 Mowing Lawns
Most kids will start out mowing lawns for mom and dad. Even at a young age you will often see kids helping their parents take care of the yard. It is a great way for them to earn a bit of extra cash on the side and friends, neighbors, and family will love the extra help they can provide.
In addition to mowing lawns, helping people around the neighborhood take care of their gardens or pulling weeds is another great job for 15-year-olds. The best part about both is that the kids can do these things after school, on the weekends, or when they have some extra free time.
Become a Tutor
If your child does well in a particular subject at school, have them help other children by tutoring others. To get word out or to see if there are any opportunities in your area, you can talk to your local community or school to see how they can get started.
Babysit
Another common way for older children to get some experience and to earn some extra cash on the side is babysitting. Many of your friends and family can use a babysitter for time to time and if you have a responsible teen, babysitting can be a great gig.
Camp Counselor
Summer camps happen throughout the summer in most areas and one way for your teen to start working is to become a camp counselor. Teens can help with the day to day camp activities, organizing classes or projects for the campers, and even help other children by just being part of their lives.
Check for Local Employment Opportunities
Another great idea would be to check with local companies in your neighborhood to see if they will hire your teen. Some places may hire him or her to wash dishes, wash cars, work the concessions, or even help bag groceries. You can also check with local restaurants to see if they would be willing to hire them as a cashier or waiter/waitress.
Work on A Farm
Many farmers can always use the extra help and it can be a great job for teens to do. They will often be working outside doing various jobs and as they learn these new skills, they will be taught the value of hard work. It will also help them appreciate the process and where their food comes from.
Start their own business
If your child is crafty or handy, they can sell their products in their own Etsy shop. They can repair electronic equipment for others. They can hold a bake sale of their own, there are so many ideas for young entrepreneurs.
Recommended Books for Young Entrepreneurs
These books are perfect for kids who want to start a business early. They'll be motivated and packed with knowledge about the world of entrepreneurship.
These are just a few jobs for 15-year-olds that will teach them a lot about responsibility and working hard for their money. This will also help prepare them for working when they are old enough to live on their own.
More Jobs for Kids to Make Money
Jobs for 12 Year Olds to Make Money
Make Money Without a Job for Teens
11 Ways to Make Money as a Kid by Nerdwallet
About the Author
Rebecca is a certified educator in personal finance (CEPF) and a money-saving expert. As a single mom of two teens, she knows all about the importance of family budgeting and financial goal-setting. She shares her best tips about saving and managing money at Savvy Money Lessons. You can also read her work online at Bankrate, Forbes Advisor, Investopedia and other top publications. Learn more