Best Jobs for 6 Year Olds to Make Money [2023]
This post may contain affiliate links, which means I may earn a small commission if you click and make a purchase. You can read our full disclosure policy here.
Last Updated on September 4, 2023 by Rebecca
Looking for ideas for jobs for 6 year olds to make money?
Teaching young kids the basics of how to earn money from an early age can be a great introduction to personal finance. Younger children can take some of the money math concepts they might be learning at school or at home, and put them to work by earning extra money.
That's one of the best ways to begin learning financial responsibility. While your 6-year-old might not be able to go out and get a job in the real world, there are some things they can do at home to make money. Doing chores and other household tasks for cash is often an ideal way for kids to learn the basics of making money at a young age.
Wondering what kind of chores or jobs your 6-year-old can do to earn money? Today, we're breaking down a list of jobs for 6 year olds that can help them learn the value of hard work while earning a little cash.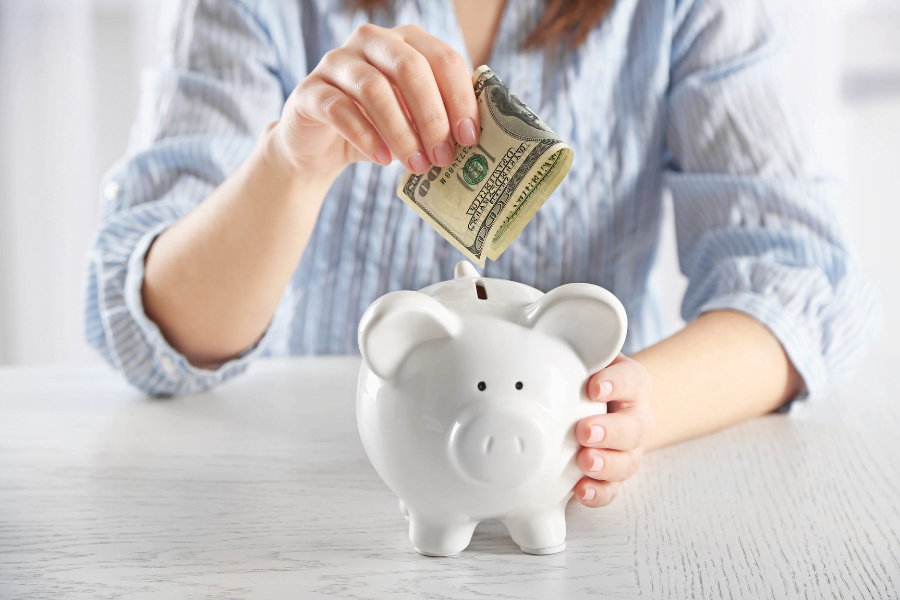 Table of Contents
---
Can a 6 Year Old Have a Job?
In the United States, the Fair Labor Standards Act sets the minimum employment age for kids at 14. That's the age kids need to be to get most regular jobs, like working at a fast food restaurant or an ice cream shop.
Federal labor laws also limit the number of hours kids can work and require that they work in non-hazardous jobs. There is an exemption to the rules for minor children who work for their parents.
Under those rules, a 6-year-old couldn't get any "real jobs" that a teen or young adult might qualify for. That doesn't mean, however, that younger kids are not able to make money doing simple tasks or little jobs around the house. There's also no rule against a 6-year-old boy or girl becoming a young entrepreneur and starting their own small businesses.
Related post: How to Make Money Without a Job (Ultimate Guide for Teens)
How Can 6 Year Olds Make Money?
The vast majority of full time and part-time jobs are off the table for 6-year-olds for obvious reasons. The good news, however, is that young children still have multiple ways to make some pocket money.
Some of the best ways to make money as a little kid include:
Completing household chores for cash
Helping out with a family business
Starting a business of their own
Doing odd jobs for neighbors, like collecting mail or dog walking
Finding ways to make money at 6 years of age can be a great way to develop new skills, including life skills and financial skills. It's also a good way to help young people develop a solid work ethic, which can serve them well into adulthood.
Best Jobs for 6 Year Olds to Make Money
There are many different types of jobs kids can do at younger ages. Finding a suitable job for a 6 year old can depend on how much time your child has after school hours or on weekends to work, and how much work you're comfortable having them do.
Remember, the ultimate goal is to help your child earn a little bit of money but also teach them a good work ethic and help them better understand the value of a dollar.
With that in mind, here are some of the best jobs for 6 year olds to make money and gain some work experience.
1. Yardwork
Kids of all ages can make extra money doing yard work and it's a great way for young workers to get some time outside in the fresh air. They may not be old enough to cut grass yet but some of the best ways for 6-year-olds to make money doing yard work include:
Picking up sticks or pinecones
Pull weeds (breaking the area that needs to be weeded into sections is a great way to get them started with this chore/job)
Raking leaves (for this, investing in a small rake would be helpful so that your child can easily use and maneuver the rake)
Watering plants (both indoors and outdoors)
Spreading mulch or fertilizer
Watering the lawn
Helping to plant flowers or seedlings
Wiping down outdoor furniture
Filling bird feeders or bird baths
Picking up litter or trash from the yard
Helping to sweep porches or walkways
Spraying down garbage cans or recycling bins
In winter, kids can also get paid to shovel snow off sidewalks or driveways. This is also a great way for older kids to make some additional money when the weather turns cold.
2. Sort, fold and put away laundry
Helping with laundry is one of the best age-appropriate chores for 6-year-olds since they should be able to sort items by color, fold clothes and help put them away this age. And if you need a little help getting laundry done, having family members pitch in is always a good thing.
If your 6-year-old is new to doing laundry, you can have them start off with small pieces of laundry. For example, you could have them sort socks or fold washcloths or hand towels.
Once they get the basics down, they can move on to sorting other clothing items, helping to load the washer or unload the dryer, folding bigger pieces of clothing and helping to it all away. Younger kids can do a pretty good job of tackling laundry if you cover the basics with them first.
3. Take care of pets
If taking care of pets is on your list of daily chores, you could ask your 6-year-old to pitch in as a way to earn a little money.
Some of the best jobs for 6 year olds to make money with pets include:
Feeding and watering animals
Dog walking (supervised by an adult or older sibling)
Brushing dogs or cats
Wiping down or washing food and water bowls
Cleaning feeding mats
Helping to keep cages clean if you have a hamster, rabbit, gerbil or another small animal that requires one
Trimming nails, administering medicine or cleaning out litterboxes may be best left to an older brother or sister, or to parents. But having 6-year-olds help with pets at home could inspire them to start their own pet care business someday if they have an entrepreneurial spirit.
4. Clean their room
Having kids clean their room is often one of the first chores that parents usually assign. It's something 6 year old boys and girls (and their younger siblings) can do to earn allowance while learning time management and responsibility for their belongings.
Some of the room cleaning tasks a 6-year-old can do for money include:
Picking up and putting away toys
Returning books to bookshelves
Making the bed
Vacuuming if you have carpeted floors
Putting laundry in the laundry basket
Dusting surfaces (a feather duster is a great option for younger kids)
Organizing puzzles or board games
Lining up shoes
You can include all of this on a simple chore chart so it's easy for kids to keep track of what needs to be done. Doing this type of work can also help get them ready to do more advanced chores as they get older.
5. Collect mail
These days, if you've got an email address you can get a good chunk of your mail delivered electronically. But there may still be certain bills that arrive via snail mail, along with packages, postcards, catalogs, magazines or letters from friends.
Collecting mail is one of the easiest jobs for 6 year olds to make money and it doesn't take much time to do. Just keep in mind that if your mailbox is close to the street, it's a good idea to coach your child on how to check the mail safely and watch for cars or other vehicles.
6. Dust and vacuum
Dusting and vacuuming are often dreaded, but necessary, chores and they're both easy jobs for 6 year olds to make money at home.
For example, kids can help with dusting and wiping down:
Baseboards
Dining tables and chairs
Kitchen cabinet doors
Bathroom cabinets
Walls and doorframes
Living room furniture
Dressers and side tables
If you're worried about something getting broken, like a lamp or knickknacks, you can save those dusting spots for yourself. A 6-year-old can also vacuum the living room and bedrooms, sweep hardwood floors and lend a hand with mopping in the kitchen or bathrooms.
7. Do dishes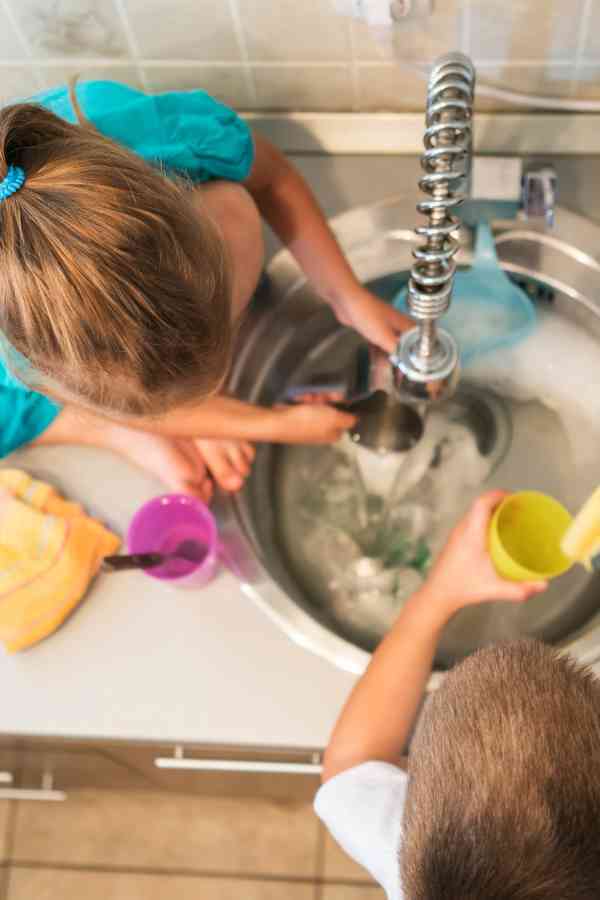 Having kids help with dishes is another great idea for encouraging them to earn money from household chores.
At 6 years of age, kids should be able to help with:
Washing dishes
Drying dishes
Putting away dishes
Loading and unloading the dishwasher
If you're helping to dry while your 6 year old washes, that's also a great time to do a little bonding and chat about your day.
8. Clean bathrooms
Bathrooms can get messy when you have younger children and having 6 year olds clean up is a great way to teach them some personal responsibility.
You can have your 6 year old earn money by:
Wiping down the sink
Cleaning mirrors
Scrubbing toilets
Wiping down the shower or shower doors
Mopping the floor
Taking out the bathroom trash
Organizing bath toys
Putting dirty towels or washcloths in the laundry basket
Encouraging kids to do these kinds of simple tasks to earn a little money can help them develop good cleanliness habits that can benefit them as adults.
9. Do odd jobs for neighbors
In addition to having kids do chores at home, you can also explore jobs for 6 year olds to make money in your neighborhood.
For example, your child might be able to make money doing these kinds of odd jobs:
Picking up mail
Doing yardwork
Being a gopher and carrying items from one neighbor to another
Feeding or playing with pets
Helping to unload groceries
Sorting out recycling
Those are all great ways for a 6-year-old to make money while being a helper. Bonus points if they're able to make new friends or put a smile on the face of elderly neighbors who might be feeling lonely.
10. Help with the family business
One of the best jobs for 6 year olds to make money is having them pitch in and help with the family business. They can see firsthand what running a business is like and learn some valuable new skills in the process.
The type of work you have your 6-year-old do can depend on what kind of business you run.
For example, if you work at home you might have them help with sorting mail or shredding papers. Or if you run a small retail store, you might have them help stock shelves or sort inventory.
How Much Should You Pay Kids for Chores?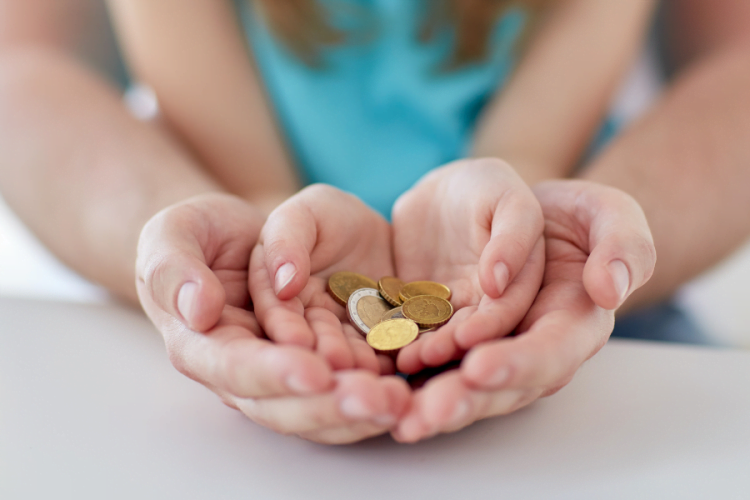 Deciding to pay kids an allowance for doing chores is an entirely personal decision. An estimated 65% of parents believe kids should be earning money for doing chores by the time they reach high school, but 1 in 7 people don't believe in allowance.
If you're planning to pay your 6-year-old for doing chores, it helps to know what the going rate is for doing chores or simple household tasks.
The average weekly allowance for a 6-year-old is $6.50, according to a Greenlight survey. The same survey found that the typical allowance is $1 per year of age, per week.
In terms of how much money to pay your child per chore, it really depends on how much you're having them do.
For example, you might pay $0.50 to $1 per chore completed for the week, with a higher rate paid for more complex or time-consuming tasks. Looking at what's on your child's chore chart can help you figure out what you should pay for each item they complete.
?Learn more about Greenlight debit card for kids and teens
Business Ideas for 6 Year Olds to Make Money
Aside from reasearching at-home jobs for 6 year olds to make money, you might be interested in helping your child to start a small business.
The best time to do so may be when they're young. If the business grows, it could end up becoming their primary job someday.
Here are a few money-making ideas for 6 year olds who have an entrepreneurial spirt.
Lemonade stand
A lemonade stand is a classic business idea for kids and it can be a great way for 6-year-olds to make money in the summer.
Here are a few tips to keep in mind if you're interested in helping your child start a lemonade stand:
Be aware of any local rules or regulations regarding where you can set up a lemonade stand (your front yard might be fine but public places, such as a grocery store parking lot or park, might be off-limits)
Help your child prepare an estimated start-up budget for all the materials they'll need to start their lemonade stand (i.e., lemons, water, sugar, cups, etc.)
Work on creating a marketing plan together to help them advertise their business
Walking small dogs
Becoming a dog walker is one of the best jobs for 6 year olds who love animals. There may be lots of local families in your neighborhood who could use dog walking services, especially if they're busy with work or school during the day.
You can help your child to spread the word about their small business and accompany them on walks. It's a win-win, since your child gets to make money from their own business and the pets being walked can get exercise (and some extra cuddles).
Pet sitting
Pet sitting is another good job for 6 year olds to make money, especially if you're able to watch other people's pets in your home. Children can take care of the pets they're sitting for and earn money for their time.
This could be a great business idea if you have neighbors who need help with their pets while they're on vacation or on business trips and more. Just be sure that your 6-year-old is prepared to take their responsibilities seriously so you don't end up doing most of the pet-sitting yourself.
Selling homemade baked goods
If your 6-year-old loves to bake, they could make money selling their handmade snacks to neighbors or even local businesses. For example, Kamryn Reynolds started baking when she was four and the second-grader now owns her own small business, Lili Exclusive Bakery with her dad.
This could be one of the best jobs for 6 year olds to make money if your child loves being in the kitchen. In addition to baked goods, you could also try selling gourmet popcorn or homemade candy.
Just be sure to read up on the home kitchen regulations for your area to make sure you're in compliance with any applicable health and safety laws.
Start a bath bomb business
Lots of kids love to play with bath bombs but a few also like to make and sell them for money.
A bath bomb business is a relatively easy business idea for 6-year-olds to start since you don't need to invest a lot in materials upfront and you can sell your bath bombs locally or online. (Keep in mind that if you're interested in opening an Etsy shop, the account owner needs to be 18 or older.)
Recommended Business Books for Kids
Teaching your kids the concepts of entrepreneurship, saving and investing at an early age can give them a huge headstart in life. These books are a great starting point for 6 year olds (or kids of all ages) to learn the ins and outs of running a business!
Final thoughts on the best jobs for 6 year olds to make money
Getting kids interested in making their own money can get them started on the path to financial independence. At the same time, you can coach them on the basics of financial literacy so they're prepared to manage their money as adults. If you're looking for jobs for 6 year olds to make money, the ideas included here are a great place to start.
Need more money tips? Read these posts next:
What are your favorite jobs for 6 year olds to make money?
About the Author
Rebecca is a certified educator in personal finance (CEPF) and a money-saving expert. As a single mom of two teens, she knows all about the importance of family budgeting and financial goal-setting. She shares her best tips about saving and managing money at Savvy Money Lessons. You can also read her work online at Bankrate, Forbes Advisor, Investopedia and other top publications. Learn more