Odd Jobs for Teens: 10 Real Ways to Make Money as a Teenager
This post may contain affiliate links, which means I may earn a small commission if you click and make a purchase. You can read our full disclosure policy here.
Last Updated on September 4, 2023 by Rebecca
Looking for some ideas on how to make money as a teenager?
Doing odd jobs around the house or the neighborhood can be a simple (and sometimes, fun) way for teens to make money. Some of the best odd jobs for teens include doing yard work, running errands, washing cars, and walking dogs.
If you're looking for odd jobs for teens for yourself or your child, you're in the right place. Today, we're sharing some of the best ideas for how to make money as a teenager without a job.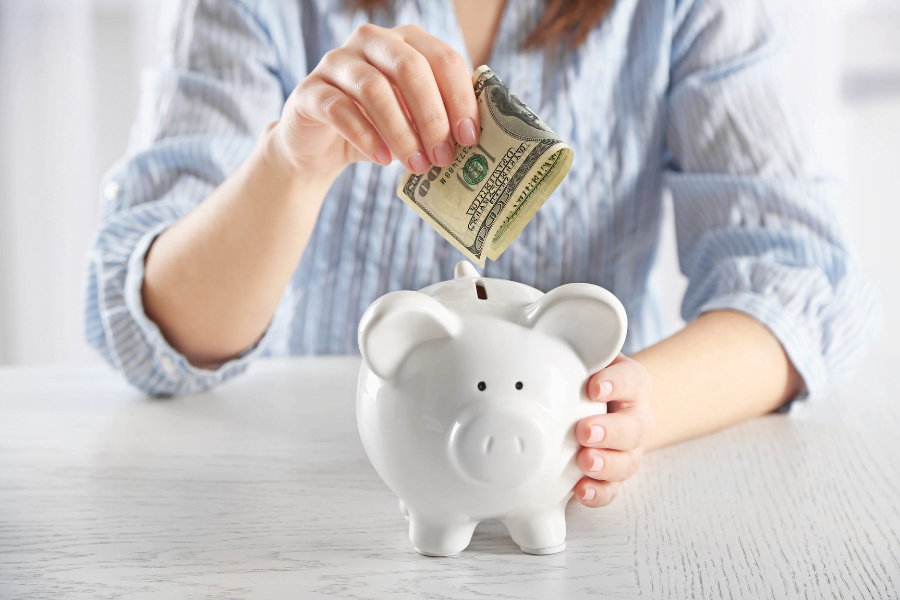 Table of Contents
What Are Odd Jobs for Teens?
Odd jobs are jobs that teens (or adults) do on an irregular basis to earn extra money. An odd job is different from a part-time job or full-time job because there are usually no set working hours and you're not earning a regular paycheck.
There are lots of different ways for a teenager to make money. The list can include:
Getting a part time job after school or on weekends
Working a summer job
Working in the family business
Starting a business of their own
Full-time jobs are usually out of the question for a few reasons.
For one thing, working a full-time job while also attending school isn't realistic unless you're in your last year and only taking a few classes. And for another, federal labor laws and state laws limit the number of hours teens can work each day and each week.
That's where odd jobs for teens can be a lifesaver. Taking on odd jobs can help you make money as a teen in your spare time. And you can earn extra cash on your own schedule while going to school, participating in extracurricular activities, or just hanging out with friends.
Best Odd Jobs for Teens
There are lots of odd jobs out there but some are better suited to teenagers than others. We've rounded up some of the best odd jobs for younger teens and a few for older teens as well.
1. Yardwork
Doing yard work is a great odd job for teens who like spending time outdoors. Some of the ways you could make money doing yard work as a teenager include:
Weed eating
Edging driveways or walkways
Trimming hedges or small trees
Spreading mulch
Pulling weeds in flowerbeds
Raking leaves (in the fall)
Picking up branches or pinecones
You'll need some basic supplies to start making money doing yard work as an odd job.
For example, you'll definitely want to have some gloves to protect your hands. And you might need a weed eater, hedge clippers, lawn bags, or a lawnmower, depending on what kind of odd jobs you're doing.
Yard work and landscaping are both great odd jobs for teens because you can do them after school or on weekends. And yardwork is something people might need help with all year long, depending on where you live.
2. Tutoring
Tutoring can be a great way for teens to make money on a flexible schedule.
You can offer tutoring services to classmates or younger students in areas that you're knowledgeable in. For example, you might tutor middle school students in math or help out your classmates who are struggling with their French lessons.
Tutoring is a great job for teens who earn good grades and like helping others. And it's something you can do to make money while you're still in school yourself.
3. Walk dogs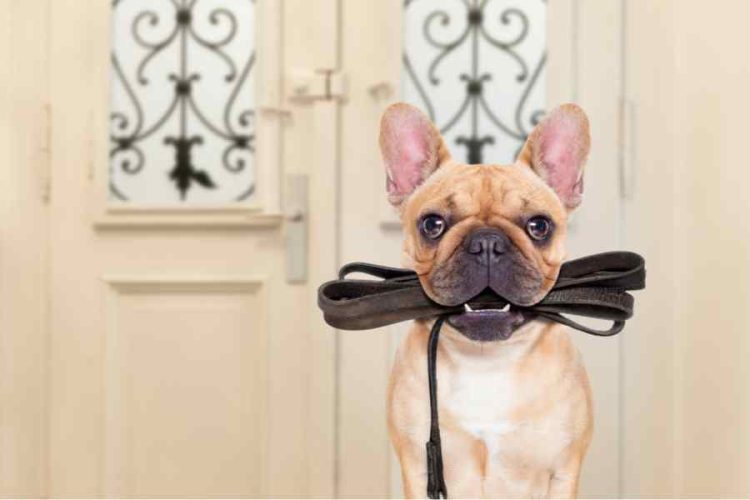 Walking dogs is a fun odd job for teens that you can do after school or on weekends to make extra cash.
You can recruit clients from your neighborhood and schedule daily dog walking in the mornings before school or in the evenings after classes end. And you can keep your dog walking routine going on the weekend as well.
If you're 18 (or older) you can create a pet-sitter profile on Rover. Rover is a marketplace where pet owners connect with dog walkers and pet sitters.
The average Rover pet caretaker makes $1,000 a month, so that's a great reason to consider setting up a profile.
4. Pet sit
In addition to walking dogs, you could also make money as a teen sitting in your spare time.
Pet sitting is a little different from dog walking. In addition to taking pets for a walk, you might also be responsible for:
Feeding them
Making sure they have enough water
Administering medications
Grooming them
Playing with them
Cleaning litterboxes (if you're pet-sitting cats)
Cleaning cages (if you're pet-sitting something like a hamster or rabbit)
If you're under 18, then you can ask your parents to help spread the word about your pet-sitting services. And you can use social media to let people know that you're pet-sitting as an odd job.
And again, if you're 18 or older you could sign up with Rover to find your first pet-sitting clients.
5. Run errands
If you're a teenager with a car, you could make extra money running errands as an odd job.
For example, you might have older neighbors who need help picking up groceries. Or the mom next door may need a hand getting the kids to school or extracurricular activities.
Running errands isn't the most glamorous of odd jobs for teens. But it's still a legitimate way to make some money while helping out people who need it.
6. Babysit
Babysitting is one of the most popular odd jobs for teens of all ages.
You can make anywhere from $10 to $20 an hour babysitting younger kids after school, in the evenings, or on weekends. While babysitting isn't always an easy job, it can still be a good way to make money in your spare time.
If you want to try babysitting as an odd job, you might want to look into taking a course first. The Red Cross offers babysitting training and certification courses, which can help you learn what to expect when you start taking care of kids.
And parents might be willing to pay more for a sitter who's certified and CPR-trained.
7. House sit
Housesitting can be a fairly low-key way to make money as a teen. As a housesitter, you're responsible for watching over someone's home while they're away.
That might include:
Checking the mail each day
Watering plants
Taking care of pets that are in the home
Adjusting the thermostat
Turning outside lights on and off
Taking out the garbage cans or bringing them back in
Those are pretty simple tasks that you can do as a teen to make money. And your neighbors might appreciate knowing that someone is looking out for their home while they're traveling.
Ready to start saving? Try the 100 Envelope Savings Challenge and discover that saving money is easier than you think!
8. Offer cleaning services
Cleaning houses is another odd job idea that could make sense for teens,
Think about it. You might already be doing cleaning tasks and chores at home. So why not get paid to do them for someone else?
Some of the ways you could make money cleaning include:
Washing windows
Dusting
Decluttering and organizing
Vacuuming
Sweeping and mopping
Cleaning bathrooms
Cleaning kitchens
Doing dishes
Helping to clean out a garage or attic
Doing laundry
You'll need some basic cleaning supplies to get started. But otherwise, this could be an easy odd job you could do on the weekends or during the summer months when school is out.
9. Wash cars
During the summer months, washing car is a realistic way to make money as a teen. You can wash cars in your driveway or set up a mobile car wash and detailing service.
Just like with cleaning houses, you'll need some supplies to wash cars. That includes sponges, towels, and a cleaning solution.
But otherwise, you don't need to spend a lot of money to start making money as a car washer.
10. Be a general helper
If you're not sure about trying any of the odd jobs listed above, there are still other ways to make money as a teen.
One is being a general helper or jack of all trades. For example, you might make money by:
Doing simple household repairs
Sorting recycling
Picking up dog poop out of yards
Helping older neighbors set up their cellphones, tablets, or laptops
Watching out for packages that get delivered and picking them up so that porch pirates don't snag them
Helping neighbors carry in their groceries
Putting up holiday decorations or taking them down
Shoveling snow or clearing ice in the winter
Cleaning gutters
Those are all things you might be able to lend a hand with. And in exchange, you might be able to make some extra money for your efforts.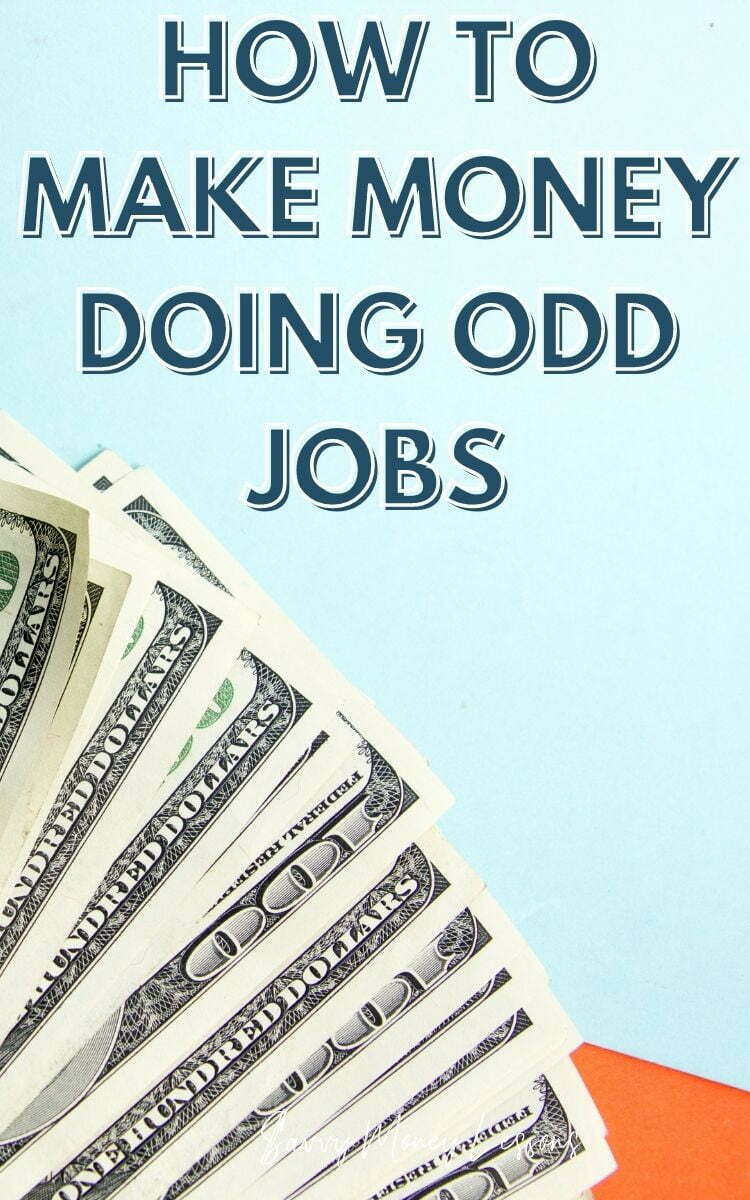 Frequently Asked Questions (FAQs)
How can a 15-year-old make money without a job?
A 15 year old may be able to get a part-time job under state law, but it's possible to make money without a real job. Some of the ways a 15-year-old can make money include starting a blog or YouTube channel, tutoring, babysitting, selling crafts, and selling their old stuff (like books, toys, or video games) for cash.
How can a 13 year old make $1,000?
Making $1,000 as a 13-year-old is a big goal but there are some ways to do it. For example, there are teens running YouTube channels that make $1,000 a month from ads. Teens can also make $1,000 a month from blogging, becoming an influencer on social media, hosting yard sales, or making and selling crafts.
What should a teenager do with the money they make?
If you're making money as a teenager, then it helps to know what to do with it. Making a budget can help you figure out how to spend some of what you're making and how to save. Putting some of your savings into a high-yield savings account can be a great way to earn interest on your money and build up a cash cushion.
Grow your money faster! Want to get a great rate on your savings? Open a high-yield savings account to earn the most competitive APY on deposits.
Final Thoughts
Finding ways to make money at a younger age can help you become financially savvy. Odd jobs can help teens earn some extra cash and a lot of them are fun, easy ways to make money. If you're interested in ways to make money as a teen, then you might start with odd jobs first before looking into part-time jobs. The more money-making ideas you're willing to try, the more chances you have to earn and grow your savings!
Need more money tips? Read these posts next:
Which odd jobs for teens will you try?
About the Author
Rebecca is a certified educator in personal finance (CEPF) and a money-saving expert. As a single mom of two teens, she knows all about the importance of family budgeting and financial goal-setting. She shares her best tips about saving and managing money at Savvy Money Lessons. You can also read her work online at Bankrate, Forbes Advisor, Investopedia and other top publications. Learn more