Best Jobs for 13 Year Olds That Pay [Make Money as a Teen]
This post may contain affiliate links, which means I may earn a small commission if you click and make a purchase. You can read our full disclosure policy here.
Last Updated on August 27, 2023 by Rebecca
Most teens like having their own money to spend and getting a job is a great way to earn some cash while learning financial responsibility.
Some of the best jobs for 13 year olds include babysitting, pet sitting, and dog walking. There are also plenty of ways that a 13-year-old can make money online, like starting a YouTube channel or blogging.
Having a job as a teenager can help build up work experience while developing a solid work ethic. It's also a great way to learn time management skills and interpersonal skills that can come in handy once you start a career as an adult.
If you're looking for some part-time jobs for 13 year olds who want to earn extra pocket money, you're in the right place. Today, we're sharing some of the best job ideas for teens.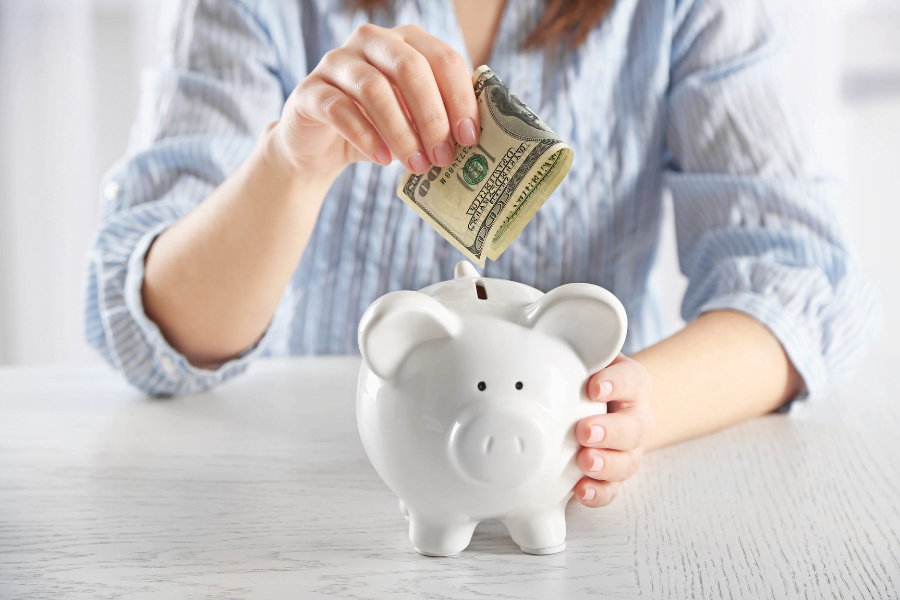 Table of Contents
​Labor Laws and Jobs for 13 Year Olds
Before starting a job search for ways 13 year olds can make extra money, there are a few legal considerations to know about. In the United States, federal and state labor laws dictate when a teen can get a job, what types of jobs they can do, and how long they can work.
Here are a few key points to know about child labor laws.
Age requirements
The Fair Labor Standards Act (FLSA) sets the minimum age requirement for most non-agricultural work at 14 years old, though there are a few exceptions. Agricultural work, for example, has lower age limits.
What the age cutoff means is that there are certain jobs young teenagers won't be able to get. So if you're 13 or your child is 13 and looking for a job they wouldn't be able to work fast food jobs, retail jobs or restaurant jobs. High school students and college students could, however, get hired for those kinds of jobs.
Working hours
Labor laws also restrict how many hours a day young adults under 18 can work. Kids aged 14 and 15 can work outside of school hours for certain jobs. But they're limited to three hours on a school day and eight hours on non-school days.
Teens aged 16 or 17 years of age can work longer hours, but there are still some restrictions in place.
Prohibited jobs
Some jobs are out of bounds for minors of any age, whether they're 13 or 17. Some of the jobs that teens aren't allowed to have under labor laws include jobs that require them to work with hazardous materials or heavy machinery.
Teens can't work in jobs that have dangerous conditions either. So coal mining, construction jobs and working on an oil rig would all be off the table.
Work permits
Some states require minor teens to have a work permit in order to get a job. A parent or guardian has to apply for the permit on their behalf.
Teens will need to show their work permit to employers before they can start working. Depending on the state, the school or labor department may need to approve teens working with a permit.
Entertainment industry jobs
Special rules apply to minors who work in entertainment jobs. Teens who want to become actors, models, or stage performers, for example, are subject to additional regulations which are designed to protect them from overwork and exploitation.
The TL;DR version is that most traditional jobs are out of reach for 13 year olds. But there are still plenty of fun jobs that a 13 year old can do to make money.
Grow your money faster! Want to get a great rate on your savings? Open a high-yield savings account to earn the most competitive APY on deposits.
After-School Jobs for 13-Year-Olds
There are lots of jobs 13 year olds can do after school to make some extra money in their spare time. If you're looking for a variety of ways to make money at 13, here are some of the best jobs that fit with a regular school schedule.
Tutor
Tutoring is a good way for 13 year olds to make money, especially if tutors are in high demand in your area. For example, if you get straight A's in math or English, you can use your skills to tutor younger kids in your home or theirs.
Becoming a tutor is a good way for teens to make good money during the school year. It can also become a summer job too if you can get hired to tutor younger kids who might be in danger of hitting the summer slump.
Offer music or art lessons
If you're skilled at playing guitar or talented in the visual arts, you could turn those skills into a money-making after-school job.
Offering music lessons or art lessons to other kids who are eager to learn is a great way to make money while getting in some creative practice. And it can also be a good way to make friends with kids your own age or of different ages if you're bonding over a shared love of music or arts.
Babysitter
Babysitting is one of the most popular jobs for 13 year olds and it's one of the best ways to start making money while you're young. Babysitters can make decent money while learning some valuable skills.
If you're interested in checking out babysitting jobs for 13 year olds, here are a few tips for getting started.
Obtain a babysitting certification, if possible. You can check with your local Red Cross for classes.
Build up some experience by caring for younger siblings or volunteering to be a helper in Sunday school if you attend church.
Learn basic first aid and CPR techniques and get CPR-certified.
Advertise your services locally and ask your parents to spread the word about your babysitting business.
If you're interested in getting certified, find a Red Cross babysitting class near you.
Dog walker
Walking dogs is another great job for 13 year olds, especially ones who love animals. Teens can get paid to hang out with dogs after school or on weekends when pet owners might not have time to do it themselves.
Keep in mind that depending on where you live, you might be required to pick up any waste your furry clients leave behind. So be sure to have a stash of poop bags on hand.
Pet sitter
If you're offering services as a dog walker to make money after school, you could go a step further and work as a pet sitter.
Pet sitters make money by taking care of animals while their owners are away. For example, you might get paid to feed your neighbor's cats, walk their dogs, or even administer medications to them while they're working long hours or away on vacation.
The Red Cross offers cat and dog first aid training online. Being CPR-certified
Dog washer or groomer
Dogs need regular grooming just like humans, but pet owners don't always have time to handle it.
If you're comfortable with washing dogs, grooming their fur, trimming nails, or brushing teeth, then you could start your own after-school grooming business. You could visit pet owners' homes to offer your services or have them bring their pets to your house for a spa day.
Pick up dog poop
Being a professional pooper scooper isn't the most glamorous of jobs for 13 year olds. But it is a legitimate way to make extra money.
Many pet owners are all too happy to pay someone else to do what might be viewed as an unpleasant task. The great thing about this job idea for 13 year olds is that if you live in a neighborhood with lots of dogs, finding new clients shouldn't be a hassle.
And all you really need to get started is a sturdy poop scooper, plus some gloves, and waste bags.
Make and sell dog treats
Dog treats can be big business since pet owners might prefer to pay for gourmet versions instead of store-bought treats that may be full of additives.
If you're interested in starting an afterschool dog baking job, here are a few tips:
Spend some time researching natural dog treat recipes.
Plan out the ingredients you'll need to buy to make your treats.
Consider getting some inexpensive paw print and dog bone baking molds so your treats have a cute and fun shape.
Pick a fun and memorable name for your dog treat biz.
Consider offering some free samples of your treats to dog owners in your neighbor to start getting your first customers.
Senior helper
Depending on where you live, you might have older neighbors who need a hand doing simple chores or tasks. You could offer your services as a senior or elderly helper to people who may need help with things like:
Putting groceries away
Prepping meals or light cooking
Sweeping sidewalks
Handling yardwork
Raking leaves
Changing lightbulbs
Checking the mail
Taking out the trash
Caring for pets
When deciding what to charge, remember that while your time is valuable your clients might be living on a fixed-income. You can ask your parents what they think might be a fair rate.
Parent's helper
Being a helper and running errands doesn't have to be limited to just older members of your community. You could also offer your services to parents who may need help getting things done each day.
For example, there might be a mom down the street who might be willing to pay you to keep her twin four-year-olds entertained for a few hours after school while she preps dinner. Or the single dad across the street may offer you some cash to walk his young daughter home from the bus stop each day.
If you're interested in doing these kinds of jobs for 13 year olds, it's important to only work with people you trust. Your parents should always have the final say on any job you take, especially if it involves going into other peoples' homes.
House sitter
House sitters get paid to take care of homes when the owner is away. Some of the things you might do as a house sitter include:
Bringing in the mail
Taking out the trash
Turning outside lights on or off
Picking up packages that are delivered while the owner isn't home
Tending to any pets who may be at home
If your neighbor is off on a business trip for a week, for example, you might agree (with your parent's permission) to visit their home in the morning before school and again in the afternoon to make sure all is well and those tasks are being checked off.
Plant sitter
Plant sitting is another easy job for 13 year olds that you can do after school or on weekends.
As a plant sitter, your work may involve watering plants, adding fertilizer to soil, or removing dead leaves. You may also be tasked with moving plants from one location to another each day to make sure they're getting the right amount of sunlight and shade.
Work in the family business
Labor laws allow for flexibility when it comes to businesses that involve the entire family. Parents can employ their kids to work for them regardless of age.
If your mom or dad runs a business, asking them to hire you could be a simple way to start making money in your extra time. For example, if your parents own a restaurant you might get paid to bus tables. Or if your mom runs an Etsy shop from home, you could help with packing orders.
Pro tip: While you're making your family budget, you can encourage kids to try making a needs/want budget of their own using these fun printables!
Weekend and Outdoor Jobs for 13 Year Olds
Wash and detail cars
Car washing and detailing are great weekend jobs for 13 year olds who don't mind using a little elbow grease to make money.
You can set up a car wash in your driveway or go door to door in your neighborhood offering car washing services. In terms of what you'll need to get started, you'll want to round up some basic supplies, like a bucket, soap, sponges, and towels for drying.
If you're also offering detailing services, then you might need leather or upholstery wipes and a good handheld vacuum cleaner that can get into the cracks and crevices.
Grow and sell vegetables
Gardening can be a great way to save money but you could also make money if you're able to sell the fruits of your labor.
If you have a green thumb and like digging in the dirt, you could start your own backyard garden business. Planting seeds or seedlings in containers is a great way to get started if space is limited.
If you have the tools and the time you could plan a larger garden plot. Once your crops are ready to harvest, you can sell them at a local farmer's market or set up a garden stand in your front yard.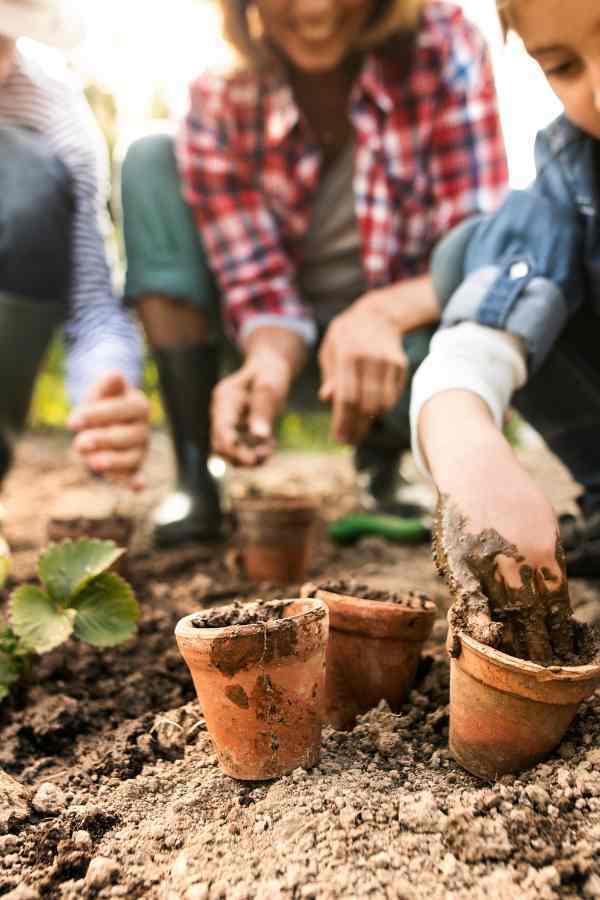 Get paid to pull weeds
Pulling weeds is another good job for 13 year olds or even older teens who want to make money.
You'll need to be able to tell the difference between weeds and flowers or other plans. And you might also need some basic gardening supplies, like gloves or a small hand trowel.
Teens can make money pulling weeds in flower beds or in garden plots for neighbors who don't have time to do it themselves.
Plant flowers and spread mulch
If you're already pulling weeds, you could also make money as a teenager by helping to plan flowerbeds or spread mulch.
You'll need to know a little about how to plant different types of flowers and bulbs. That includes knowing how deep you'll need to dig holes and how far apart individual bulbs or flowering plants should be spaced.
Spreading mulch is a little easier but you might want to invest in a good pair of gardening gloves. Dyed mulch, like red or black mulch, can stain your hands when you're handling it.
Clean gutters
Cleaning gutters is another outdoorsy job for 13-year-olds who are comfortable climbing a ladder.
This type of job usually requires some adult supervision to avoid accidental falls. And you'll need to be comfortable working at heights as well.
You can watch YouTube videos for tips on how to easily clean out gutters that are clogged with leaves or other debris.
Cut grass
Mowing lawns can be one of the best jobs for 13 year olds who like being outside. It might be pretty easy to start a grass cutting business if you've already got the basic supplies on hand.
You'll need a lawnmower, of course, as well as oil and gas. You may also want to have some protective eyewear and ear plugs to minimize exposure to loud noises while mowing.
Weed-eating and edging
If you want to go full-service with your lawn care business, you could offer additional services.
Some of the other ways to make money doing yardwork include:
Weed-eating
Edging driveways or sidewalks
Using a leaf blower to clear walkways
Trimming hedges
You might need to invest in some extra equipment if you don't have a weed-eater handy or leaf blower handy. And if you're trimming hedges, you'll also need a pair of sturdy hedge clippers.
Wash windows
Washing windows can be one of the most time-intensive jobs for 13 year olds if you're working on homes with lots of windows to clean. But you could make quite a bit of money on the weekends or during the summer months by washing windows or storm doors.
Clean houses
Being a weekend house cleaner could be another easy way to make money as a 13 year old if you're doing things that you're already used to handling at home.
For example, you might get paid for house cleaning tasks like:
Sweeping porches
Cleaning outdoor furniture
Cleaning out garbage cans or recycling cans
Dusting
Cleaning windows on the inside
Sweeping floors and mopping
Vacuuming
Wiping down kitchen counters
Cleaning bathrooms
This could be a great job idea if you know a busy parent or a senior who doesn't have time or energy to get their house cleaning done themselves.
Clean pools
A pool can be a lot of fun to relax in, but it can be a pain to keep clean. Hiring yourself out as a pool cleaner could help you make some money on weekends or during the summer months.
Cleaning pools can include skimming the service to remove debris, vacuuming the pool bottom, scrubbing the walls, and checking chemical levels. You'll need a testing kit and chemicals to start this job, and you might need to invest in a vacuum if the pool owners you're working with don't have one already.
YouTube is a great resource for videos on pool maintenance and how to care for swimming pools.
Fence painter
Painting fences can be a fun way to make some money at 13 while spending time outdoors.
You can start with fences and as you improve your painting skills, offer other painting services. For example, you might add painting mailboxes, doors, or even walls to your list of painting business services.
Pro tip: Struggling to stay on top of expenses? Consider using a personal finance tool like Empower to track all of your financial accounts in one place.
Online Jobs for 13 Year Olds
Can a 13 year old make money online? Absolutely! And a lot of online jobs for 13 year olds are easy to start as long as you have a computer or mobile device and a good internet connection.
Start a YouTube channel
If you're already spending a lot of time on YouTube, you could turn your hobby into a money-making job by starting a channel of your own. Some of the highest-earning YouTubers are kids who make videos about crafts, toys, beauty tutorials, and other interests.
You've got lots of options for monetizing a YouTube channel, including:
In-video ads
Sponsored posts
Affiliate links in video descriptions
Paid channel memberships that offer access to exclusive content
Starting a YouTube channel as a teen starts with researching what kind of content you want to create. From there, you can work on developing your video creation skills and start marketing your channel to build your audience.
Become a blogger
Blogging can be one of the most fun jobs for 13 years old who like to write. There are lots of ways to make money blogging as a teenager, including:
Ads
Sponsored posts
Affiliate marketing
Selling digital products, like planners or ebooks
Selling online courses
Offering freelance services
Donations through Kofi or Patreon
What do you need to start a blog as a teen?
It's actually not that hard to get started. At a minimum, you'll need a hosting package through a company like Siteground and WordPress.
Writing great content that's SEO-optimized is a good way to start building your audience so you can get traffic to your website. You can also promote your blog on TikTok, Instagram, or other social media channels to bring people to your site.
Make money freelance writing
Freelance writing is another great job idea for 13 year olds who love to write.
Businesses and bloggers are willing to pay good money for writers who can create solid content. If you're brand-new to freelance writing, asking friends and family for referrals is an excellent way to get your first clients.
You can also create an account on Fiverr. Fiverr is an online marketplace that connects freelancers with people who need writers.
Sell on Etsy
If you have a creative side you might consider opening an Etsy shop to sell handmade crafts, artwork, vintage items, or digital designs. Some of the hottest-selling items include painted rocks and homemade bath bombs.
You'll need a parent's help to become an Etsy seller since Etsy requires sellers and shop owners to be at least 18. But it's possible to start an Etsy shop as a teenager and make good money.
I helped my daughter start a kpop shop on Etsy in 2022 and she makes $1,000 to $2,000 per month selling handmade crafts and digital downloads from home. If you're interested in how she does it, check out this Etsy case study.
Social media influencer
Social media influencers can make money by doing sponsored posts or content and collaborating with brands.
Becoming a social media influencer could be an excellent job for 13-year-olds who know the ins and outs of Instagram or TikTok. In order to start making money as an influencer, you'll need to work on building a solid following while cultivating your brand image.
Develop mobile apps
Mobile app developers get paid big money to create profitable apps. If you know the basics of coding or just love tech, you could pursue a career as a mobile app developer too.
You could make and sell your own mobile app or take on freelance mobile app development jobs. Fiverr is a great place to look for your first clients if you're interested in working on a mobile app or just picking up some coding gigs in your spare time.
Start a podcast
Starting a podcast could be a great job option for 13 year olds who like creating content but don't necessarily want to start a blog or a YouTube channel.
You can start a podcast and monetize it with sponsored content, ads, and premium memberships. If you're able to grow a large enough following, you could also explore monetization with digital products or courses.
What makes a podcast successful? A good topic that people are interested in is critical. So, spend some time thinking about what you're interested in that other people might want to learn more about.
Become a virtual assistant
Virtual assistants help business owners run their businesses. Some of the things you might do as a virtual assistant include:
Managing email
Scheduling appointments
Writing blog posts
Creating social media content
Managing Pinterest accounts
If you're interested in becoming a VA, you can set up a profile on Fiverr. You can start by doing some easy tasks first to learn how being a VA works and move on to more challenging work as you gain more experience.
Edit videos
If you like making videos and know how to use different types of editing software, you could hire yourself out as a freelance video editor.
Content creators, bloggers, and businesses are all potential options for finding clients who are willing to pay for video editing services. Again, Fiverr is a great place for finding freelance video editing jobs since you can join and offer services if you're 13 or older.
Get paid to play video games
If you love to play video games, why not get paid for it?
There are platforms that pay gamers to play and test out new titles. That's a fun way to make some extra money while getting an advance look at games that may not be released yet.
You can also get paid to download games and other apps to your phone with Swagbucks.
Swagbucks is a mobile app that pays you points for doing small tasks. You can then redeem those points for gift cards to top retailers.
Some of the best ways to make money with Swagbucks include:
Taking surveys
Shopping online
Reading emails
Downloading apps
Playing games
Watching videos
Joining Swagbucks is a fun and simple way to make money as a teenager in your free time. And you can sign up if you're 13 or older.
Sell in-game currency
If you're an experienced gamer, you could make money as a 13 year old by selling in-game currency, skins, or other items.
PlayerAuctions and GameFlip are two legitimate online marketplaces where gamers go to buy and sell in-game items. If you also have unused gaming gift cards, you can sell them for quick cash through GameFlip.
Keep in mind that you'll need a parent's help and permission to start selling in-game items on these platforms.
Get paid to watch videos
Getting paid to watch videos online is one of the easiest jobs for 13 year olds. You probably won't get rich this way, but it's still a nice way to earn some passive income.
If you're not signed up with Swagbucks yet, you can join to start earning money from watching videos.
Review music
Love music? You could get paid to review songs from up and coming artists online.
Slicethepie pays real money to users who listen to songs and write reviews of them online. The minimum age to use Slicethepie is 13, so it's a perfect job for 13 year olds or older teens who spend a lot of time listening to music anyway.
You'll need a PayPal account to get paid, which your parents can help with. You can cash out once your Slicethepie earnings reach $10.
Get paid to take surveys
Being an online survey taker is another easy way to make money as a 13 year old, with minimal effort.
Survey sites pay you money or points that you can redeem for cash and gift cards just for answering questions and sharing your opinions. Some sites, like Survey Junkie, require you to be at least 16 to sign up but you could always join Swagbucks to start making easy money with surveys.
---
Ready to get your budget together?
Grab our monthly budget worksheet, spending tracker and debt repayment tracker when you join the Savvy Money Lessons email list!
Creative Jobs for 13 Year Olds
Got a creative side? Passionate about the arts? These jobs for 13 year olds can be a great way to show off your artistic or creative skills.
Actor
Many child actors get their start well before the age of 13, but it's never too late to try your hand at acting.
You can participate in school plays, local theater productions, or even audition for commercials locally or nationally. Checking legitimate acting websites like Backstage can help you find casting calls and open auditions for teen actors near you.
Model
If you're already interested in acting, you might add modeling to your list of jobs for 13 year olds to explore.
You might start with small modeling jobs for local businesses or photographers. That can be a good way to build up your portfolio.
Once you've got some nice headshots or editorial photos under your belt, you can start submitting copies of your book to local modeling agencies. That could help you find an agent and book future modeling gigs.
Author
Becoming an author could be a great job opportunity at 13 if you love to write. For example, Christopher Paolini started writing his first novel "Eragon" at just 15, which he went on to self-publish to much critical acclaim.
In terms of what to write, it depends on what you're interested in. You might try writing:
YA romance novels
A fantasy series
Graphic novels
Handbooks for teens on a specific topic
Inspirational books for teens
Poetry
Once your book is finished, you can use sites like Amazon Kindle Direct Publishing or Lulu to publish it. You can then earn royalties on sales each time someone buys your book.
Photographer
If photography is your passion, why not find a way to monetize it?
For example, you could get paid to take family portraits or offer pet photography services. You can start with friends and family as your first clients, then use those photos to build your portfolio.
You'll need a good DSLR camera to start a photography business. But if you're saving up to buy one, you could always try perfecting your photography skills with your phone first.
Artist
If you love art, there are different ways to make money from your passion.
For example, you can sign up for a DeviantArt account at age 13 with your parents' permission. DeviantArt allows you to sell your original artworks or enter contests with your art to win cash prizes.
You could also sell digital or physical prints of your original art on Etsy. And you might sell your art locally by taking commissions or setting up a booth at an art fair.
Crafter
There are lots of crafts to make and sell as a teenager and if you love being a maker, it's one of the best jobs for 13 year olds.
For example, you might sell painted rocks at local craft fairs or farmer's markets. Or you might set up an Etsy shop to sell handmade soap or candles.
This type of job for 13 year olds might have a smaller minimum investment if you already have most of the craft supplies you need on hand. But if not, you may need to spend a little money buying your materials to make your first round of crafts to sell.
Logo designer
If you've got a flair for graphic design, you could make money designing logs for bloggers, online business owners, or local businesses and organizations. You can use a tool like Canva or Photoshop to create your designs.
Setting up your own website is a great way to market your design services. But you can also get started as a logo designer by creating a profile on Fiverr if you don't have time to build a website from scratch.
Voiceover actor
If you've got a unique voice or you're good at creating characters, you could make money as a voiceover artist.
Voice actors can get paid to voice animated characters, narrate videos, or provide audio content for commercials. Backstage and similar websites for actors can be a great place to look for voiceover work for teens.
Seasonal Jobs for 13 Year Olds
Some jobs for 13 year olds are year-round, but others can only be done at certain times of year. Here are a few of the best seasonal jobs for 13 year olds to make extra money during the winter, spring, summer, or fall months.
Mascot
Mascot jobs can be a fun way to make money as a teen. You get to dress up and take on the persona of your mascot's character, while keeping an audience entertained.
If you're looking for mascot jobs, you might try local sports and recreation leagues to see if they hire kids. Amusement parks and theme parks are also an option, though they might require you to be 18 or older to get hired.
Youth referee or umpire
Local sports leagues always need people who are willing to step in and referee or serve as umpires. Whether these jobs are paid or not can depend on how your local sports league is structured, as some rely on volunteers versus paying for your time.
But being a youth referee could be a great job if you have a love of different kinds of sports. In the fall and winter, for example, you might referee football or basketball leagues. Then in the spring, you could call plays for local baseball, softball, or soccer teams.
Camp counselor
Most summer camp jobs are usually designed for older teens, but some camps may hire 13 year olds as junior counselors.
As a junior counselor, you'll work with senior counselors and other camp staff to organize and supervise activities for campers. This is a fun way to make money as a teenager while potentially making new friends and learning some important skills.
Set up a lemonade stand
Setting up a lemonade stand might seem a little old-fashioned or something that only younger kids can do. But it's still one of the best jobs for 13 year olds who have an entrepreneurial spirit.
You'll need some basic supplies, including a lemonade pitcher or cooler, cups, ice, and of course, a great recipe for lemonade. It's also a good idea to check any local HOA rules for setting up a lemonade stand in your driveway or on the sidewalk in front of your home so you don't run into complaints from angry neighbors.
Clean garages
Garages can be a pain to clean out when they're packed full of clutter and it's often one of the most neglected spring-cleaning chores. You might make some extra money as a kid by offering to help with cleaning and organizing garages for your neighbors.
You might need anything other than some garbage bags to do this job. You can charge by the garage or by the hour, depending on how much work might be involved.
Shovel snow and clear sidewalks
If you live in an area that gets its fair share of snow and ice during the winter months, you could be sitting on plenty of opportunities to make money.
You can shovel snow and clear up driveways or sidewalks for neighbors in exchange for a fee. If you've already got a sturdy snow shovel and gloves on hand, you could start this side hustle with zero investment up front.
Rake leaves
When fall rolls around, leaves can pile up fast. And raking them up is a chore that a lot of people might be willing to pay someone else to do.
You'll need a good rake and some lawn bags to get started, but otherwise, this is a low-cost job for 13 year olds.
Decorate for the holidays
Holiday decorations can look amazing but they can be a hassle to put up and take down. If you like stringing Christmas lights or making your house look spooky for Halloween, you could let neighbors, friends, or family members know that you're starting a decorating business.
Wrap gifts
If you're skilled at wrapping gifts and making them look pretty, you might try making money as a professional gift wrapper.
Department stores make tons of money during the holiday season by charging for gift-wrapping services. You could copy their business model and offer gift wrapping services at home for people who are too busy to do it themselves.
Make seasonal wreaths
Wreaths can be a great way to decorate a front door during the holidays or any time of year. We live in a beach town where it's not uncommon to see local crafters selling handmade wreaths featuring themes to celebrate different holidays or seasons.
You'll need to invest in some wreath-making supplies from a local craft store to get started. And you might want to watch some YouTube tutorials on how to make pretty wreaths.
But this could be one of the best jobs for 13 year olds if your wreaths are popular with buyers. It might be possible to sell your wreathes for $50, $100, or more!
Make and sell gift baskets
Selling gift baskets is another seasonal job idea for 13 year olds who are creative. You could buy inexpensive supplies for gift baskets from dollar stores, grocery stores, and other local retailers, then dress up them up with some cute ribbon and paper confetti.
This is a fun way to make money as a teen and it could easily become a lucrative business if your gift baskets take off.
Ready to start saving? Try the 100 Envelope Savings Challenge and discover that saving money is easier than you think!
Make Money Without a Job as a 13 Year Old
If you've gone through this list of jobs for 13 year olds and you're still looking for ideas on how to make money as a teen, here are a few more options for earning some cash.
Sell baked goods
Love baking? You could make money selling homemade cookies, cupcakes, or other baked goods to friends and family, neighbors, members of your church, or anyone else who has a sweet tooth!
You and your parents should check out local regulations first, as some states have rules regarding home kitchens. In terms of where to sell your baked goods, you can sell them from home, at local farmer's markets, or at community events like a multi-house yard sale or local fair.
Have a yard sale or garage sale
If you've got some unwanted items you no longer need, you could sell them for easy cash at a yard sale or garage sale. Some of the things you might be able to sell to make money at 13 include:
Video games
Gaming consoles
Electronics, like an old cellphone or iPod
Books, comic books, graphic novels, or manga
Clothes, shoes, and accessories
Purses or bags
Old toys you no longer play with
Stuffed animals
Having a yard sale as a kid is great because you can make money and get rid of some of your clutter at the same time!
Flip items for cash
Flipping items just means reselling them to make a profit.
For example, you might find items at local thrift stores, garage sales, or through curb alerts that you can sell on Craigslist, eBay, or even Etsy. The best items to flip are the ones that you can get for little or no money and sell at a high price.
You can ask your parents help you to research the best items to flip. Together, you can decide where to resell them, whether it's one of the sites mentioned above or through Facebook Marketplace or a local Facebook bargains group.
Repair bikes or skateboards
If you're a pro at fixing your bike, skateboard, or scooter you could hire yourself out as a mechanic. You could offer maintenance services, repairs, or tune-ups in exchange for a fee.
In terms of what to charge, you can call up local bike or skateboard repair shops to ask what kind of fees their customers pay for different services. You could also check for rates online if local shops have a website.
Once you have an idea of what regular repair shops charge, you can set your fees a little lower which could help you get your first clients.
Offer computer help
Most 13 year olds are well-versed in how computers work. If you're savvy when it comes to tech, you could hire yourself out as a computer repair expert.
You could also help with simpler tasks, like setting up a new computer, transferring files, or offering tutorials to beginning computer users. For example, you might know an older neighbor who needs help getting their printer configured or setting up a new email account.
Program cell phones
Cell phones are a regular part of life for most people, but for some, they're still a mystery.
In addition to helping people set up their computers, you could also help with customizing or troubleshooting cell phones. That can include simple tasks like changing ringtones or wallpapers or downloading and installing apps.
Do odd jobs
There are lots of odd jobs for 13 year olds that can put money in your pocket, without requiring special skills or a lot of time. For example, you might get paid to help a new neighbor unload a moving truck or clean out another neighbor's garage.
Doing odd jobs might mean your income is irregular, since you may have to wait until someone needs your services to get paid. But they can be a fun and easy way to make money in your spare time.
Frequently Asked Questions (FAQs)
What are some easy ways for 13 year olds to make money?
Some of the easiest ways for a 13 year old to make money include doing chores around the house or for elderly neighbors, cutting grass or doing yardwork, babysitting, and walking dogs. A 13-year-old could also make easy money online by starting a YouTube channel or taking online surveys.
Can 13 year olds get a traditional jobs?
Yes and no. U.S. labor laws prohibit 13 year olds from working most traditional jobs and from being employed in certain dangerous professions. However, the rules are more relaxed when it comes to parents who employee their children to work in a family business or in a farm setting.
How much money do jobs for 13 year olds pay?
The amount of money a 13-year-old can make from working a job can depend on the kind of job they're doing, how many hours they work, and how they're paid. Some jobs for 13 year olds pay an hourly rate while others might pay by the task or allow teens to earn money based on page views or clicks. It's possible, however, for teens to make well above minimum wage even with part-time jobs.
Can a 13 year old work online?
Yes, as long as they have permission from a parent or guardian. Teens may also need to meet age requirements to work on certain platforms. For example, a teen can offer freelance services on Fiverr but only if they're at least 13 years old. Teens may need to use a parent's PayPal account in order to get paid for work done online, as the minimum age requirement is 18.
What should a 13 year old do with the money they make?
Opening a bank account is a good idea once you start making real money as a teenager. You can open a checking account for spending and a savings account that you can use to plan for your financial goals.
A 13 year old can't open a bank account themselves; they'll need parental consent since the legal age to open a bank account is 18. Parents can also consider setting their teens up with a prepaid debit card account. Greenlight, for example, makes it easy for kids to spend and save, while giving parents some control over how they manage their money.
Final Thoughts on the Best Jobs for 13 Year Olds
There are lots of ways 13 year olds can make money and finding your ideal job comes down to knowing what skills you have and what you're interested in. It's also important to think about the number of hours you can realistically work.
Getting a job or starting your own business as a teen is a great way to build your money management skills, but you might pay a higher price if your grades or social life suffer because you're spending too much time working. At the end of the day, it's important to find the right balance between work, school and simply being a teen.
Need more money tips? Read these posts next:
Which jobs for 13 year olds do you recommend?
About the Author
Rebecca is a certified educator in personal finance (CEPF) and a money-saving expert. As a single mom of two teens, she knows all about the importance of family budgeting and financial goal-setting. She shares her best tips about saving and managing money at Savvy Money Lessons. You can also read her work online at Bankrate, Forbes Advisor, Investopedia and other top publications. Learn more