How to Make Money Painting Rocks (Fun Business Idea for Kids!)
This post may contain affiliate links, which means I may earn a small commission if you click and make a purchase. You can read our full disclosure policy here.
Last Updated on August 6, 2023 by Rebecca
Do you want to find a way to earn money as a kid? Learning how to make money painting rocks could be a great business idea!
The painted rock craze is a viral trend that was popularized by the Kindness Rocks Project. The idea behind the trend is to paint rocks, then scatter them for others to find as a way to spread kindness.
The rocks are meant to be designed using fun colors, uplifting sayings, or just some cute designs to make the finder smile and bring a little sunshine into their day.
Painting rocks can be a great way to express your creativity. And it can be a fun way to make money on the side with your own side hustle or business.
Today, we're sharing a simple guide for kids on how to make money painting rocks.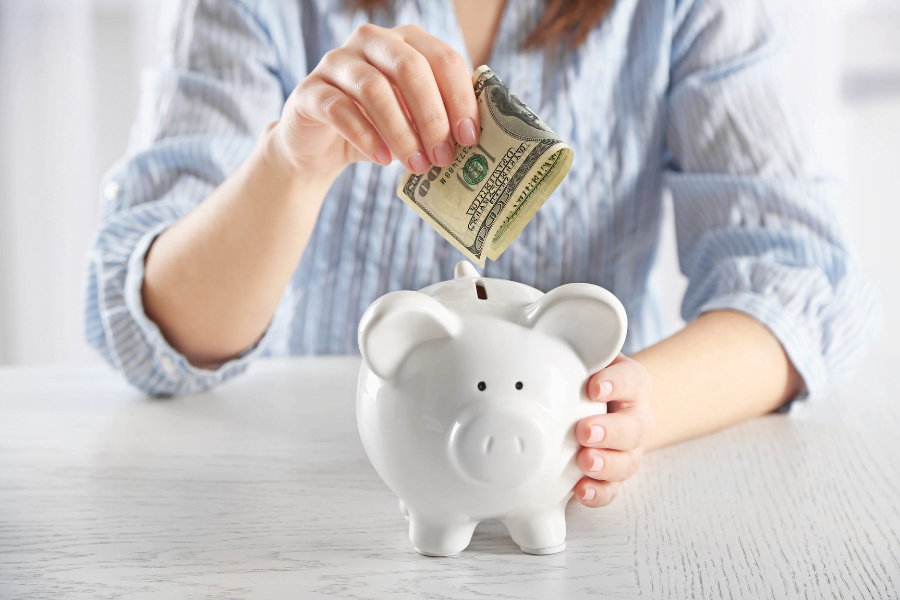 ---
Table of Contents
How To Get Started with Selling Painted Rocks
The great thing about selling painted rocks for money as a business idea for kids is that startup costs are low. You'll just need a few basic supplies to start a rock painting business:
Rock painting business supplies
Rocks (any size, but preferably flat with a smooth surface)
Paint brushes (you can go for the inexpensive brushes; just be sure the bristles are stiff)
Paint (acrylic works best and is recommended for rock painting)
Plenty of creativity!
If you're mixing colors, you may want to have a tray to mix your paint colors in and some type of small container to keep your rinse water in. Just like painting a picture or piece of artwork, it's also a good idea to have something down, like a newspaper, to keep the paint from getting on your work area.
Where to find rocks to paint
Can you use just any rocks to paint and sell?
Not exactly. For one thing, you don't want to go around taking rocks that don't belong to you. And for another, you want to make sure you've got the right type of rocks to get the best result.
If you're looking for rocks to paint and sell, here are some of the best places to find them:
Michael's
Hobby Lobby
Home Depot
Lowe's
Walmart
Local landscaping or garden centers
Again, rocks that are flat and smooth are best. And they should also be big enough for you to add the level of detail you're looking for.
Tips for painting rocks to sell
If you're just starting out with painting rocks, then it's a good idea to go slow at first and test out what works (or what doesn't). You might mess up a few rocks in the process, but making mistakes can help you figure out what to avoid.
Here are some additional tips for learning to paint rocks:
Choose rocks that are flat, with a smooth surface.
Wash your rocks beforehand to clear off any dust or debris.
Seal the rocks before painting them to help the paint colors stick.
Use paint pens or small brushes for adding finer details.
Seal the rocks again once your paint is dry.
Most importantly, remember to have fun! Learning how to paint rocks can take some trial and error and they don't have to be perfect.
Where Can I Sell Painted Rocks?
The painted rock craze is all about leaving pretty rocks for others to find. But there are plenty of people who are willing to pay for a beautifully decorated rock.
For example, some people might buy painted rocks to include in their landscaping. Landscaping companies can buy painted or decorated rocks to add some color to their design projects.
Other people just enjoy using painted rocks as decoration in their homes.
Some enjoy displaying their painted rocks on shelves or using them as accents to their decorating themes. And other people might purchase them for weddings either as decoration or to give as party favors to guests.
In terms of where you can sell your hand-painted rocks as a kid, you've got a few options:
Locally to friends, family members or neighbors
At consignment shops or small boutiques
eBay
Yard sales
Flea markets
Local craft fairs or farmer's markets
Facebook bargain groups or Facebook Marketplace
If you want to sell your painted rocks online, then you'll need a parent's help to set up an account. Etsy, for example, allows minors to sell only if their parent is listed as their shop's primary account owner.
If you just want to sell your painted rocks locally, you could go door-to-door in your neighborhood (with your parent's permission or help), ask friends and family if they'd like to become your first customers or set up a booth at your local farmer's market or craft fair.
You can advertise your painted rock business on social media or put up flyers at local businesses, schools or parks. (Just check to be sure it's okay to post your flyer first.)
Once you decide where to sell your rocks, the next step is deciding what to charge for them.
How Much Can I Sell Painted Rocks For?
Painting rocks is an art and it's important to price your artwork in a way that reflects your skill level.
Pricing your work can also depend on how comfortable you are with your designs and your skill level. You'll also want to consider the amount of time and cost of the materials used when pricing the rocks.
Here's a sample pricing guide for what to charge for painted rocks:
Smaller rocks: $3 to $5
Medium-sized rocks: $7 to $10
Larger rocks: $12 to $15
You can also base your prices on the design. For example, you might charge more for painted rocks that have more detailed or intricate designs. Or you could charge extra to personalize the rocks with specific names, dates or images.
Pro tip: Check out what other painted rocks are selling for on Etsy or eBay to get an idea of what other artists are charging.
Recommended Business Books for Kids
Learning about entrepreneurship, saving and investing early on can give kids a great financial foundation that they can benefit from as adults. These books can help you learn the most important money knowledge you can use for today–and tomorrow.
Final thoughts on how to make money painting rocks
Starting a side hustle or business at an early age can be a great way to learn the value of money and the importance of working. Painting rocks can be a fun, creative hobby for kids and it can also turn into a money-making idea. With a little planning and a small investment, you can start to grow your own income while doing something you love.
Need more money tips for kids? Read these posts next:
Do you have any tips on how to make money painting rocks?
About the Author
Rebecca is a certified educator in personal finance (CEPF) and a money-saving expert. As a single mom of two teens, she knows all about the importance of family budgeting and financial goal-setting. She shares her best tips about saving and managing money at Savvy Money Lessons. You can also read her work online at Bankrate, Forbes Advisor, Investopedia and other top publications. Learn more