6 Ways to Save Money on Kids Toys
Let's face it. Some toys can be really expensive. These are the toys you reserve for birthdays or holidays. What about everyday toys though? The ones you buy when out shopping and want to get your kids a little something for being good or doing well in school?
You don't have to overspend on those. There are so many ways to save money on kids toys.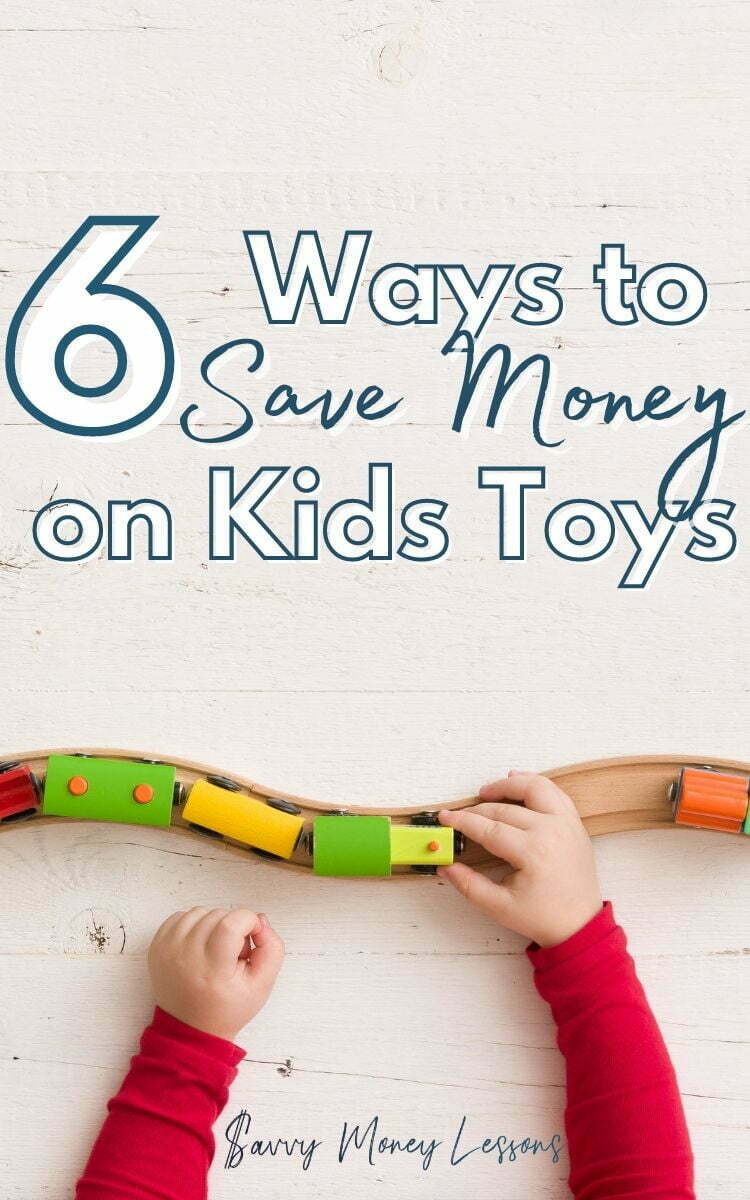 Shop Thrift Stores
Thrift stores are the perfect place to find cheap kids' toys. These are toys you want to buy just because or as a special once a week thing. You can even go on a treasure hunt with your kids. Give them a set amount of money and let them see how many toys they can get for that amount. This makes shopping for toys as much fun as playing with them.
Hit the Yard Sales
Yard sales can also be a great place to find toys. You can even shop yard sales on Facebook. This makes it easy to find lots of items without having to visit tons of yard sales. If you're looking for larger toys at a cheaper price, this is a great solution.
Visit the Dollar Tree
The Dollar Tree is awesome for keeping your kids quiet. If your kids are always asking for toys when you're out shopping, promise that you'll stop at the Dollar Tree on the way home, if they're good. Allow them each to get one or two toys. It keeps the kids happy and your wallet happy.
Recommended Books About Recycling for Kids
Instead of buying toys, you might also consider buying books instead. These books about recycling, reusing, and reducing garbage is a perfect alternative to toys. Kids will learn how to take care of our planet and they may even discover ways to make their toys using recycled materials.
Recycling Is Fun (My Little Planet)
Learn to Recycle Book: Kids Book About Recycling | Perfect Activity Workbook | Help to Save the Earth
Recycle!: A Handbook for Kids
Earth Ninja: A Children's Book About Recycling, Reducing, and Reusing (Ninja Life Hacks 6)
Recycling, Re-using, and Reducing Your Garbage! Environmental Protection for Kids – Children's Environment & Ecology Books
Recycling: Discover Pictures and Facts About Recycling For Kids!
Look Through the Clearance Section
Another great way to save on kids' toys that might normally be out of your budget is to hit the clearance section. Stores are always needing more space for the latest and greatest toys. This means you can find some pretty great deals in the clearance section.
Find the $1 Aisle
Last, but not least, if you don't have a Dollar Tree, or don't want to go to another store while shopping, find the $1 aisle. Many stores, like Walmart, have a section for toys that are very cheap. You'll find cars, bubbles, balls, and other simple toys. It's an easy way to shop for Just Because toys.
Find Used Toys Online
I know I often have to purge our house of toys from gifts my kids get from their grandparents, aunts, and uncles. I will often list these on Kijiji, or you could try Craigslist so that I can choose what time a buyer comes to my home. These are also great places to find toys for sale as well, and sometimes they're in an as new condition depending on the seller.
You don't have to spend a fortune on toys. You don't even have to spend five dollars. There are so many great ways to save money on kids' toys. Whether you shop at the Dollar Tree or thrift stores, you can find some great toys on the cheap.
More Money Saving Ideas
8 Ways to Save Money on Groceries
Best Ways to Save Money Every Month
How to Save Money While Traveling
How to Save Money: 22 Simple Tips by Ramsey Solutions