6 Ways to Save Money on Kids Toys
This post may contain affiliate links, which means I may earn a small commission if you click and make a purchase. You can read our full disclosure policy here.
Last Updated on December 10, 2022 by Rebecca
Let's face it. Some toys can be really expensive. These are the toys you reserve for birthdays or holidays. What about everyday toys though? The ones you buy when out shopping and want to get your kids a little something for being good or doing well in school?
You don't have to overspend on those. There are so many ways to save money on kids toys. It's time to cut the costs and find out that there are inexpensive items out there for toys!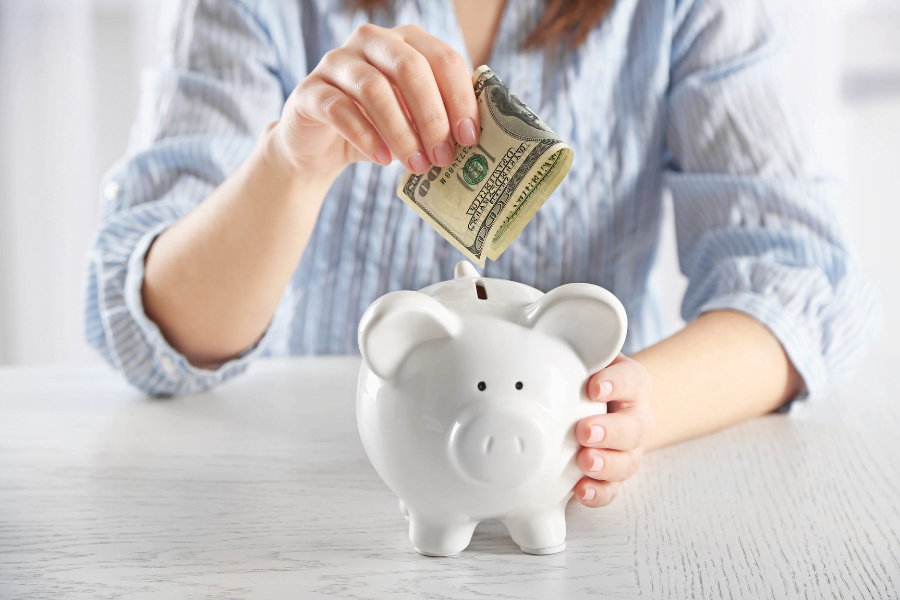 ---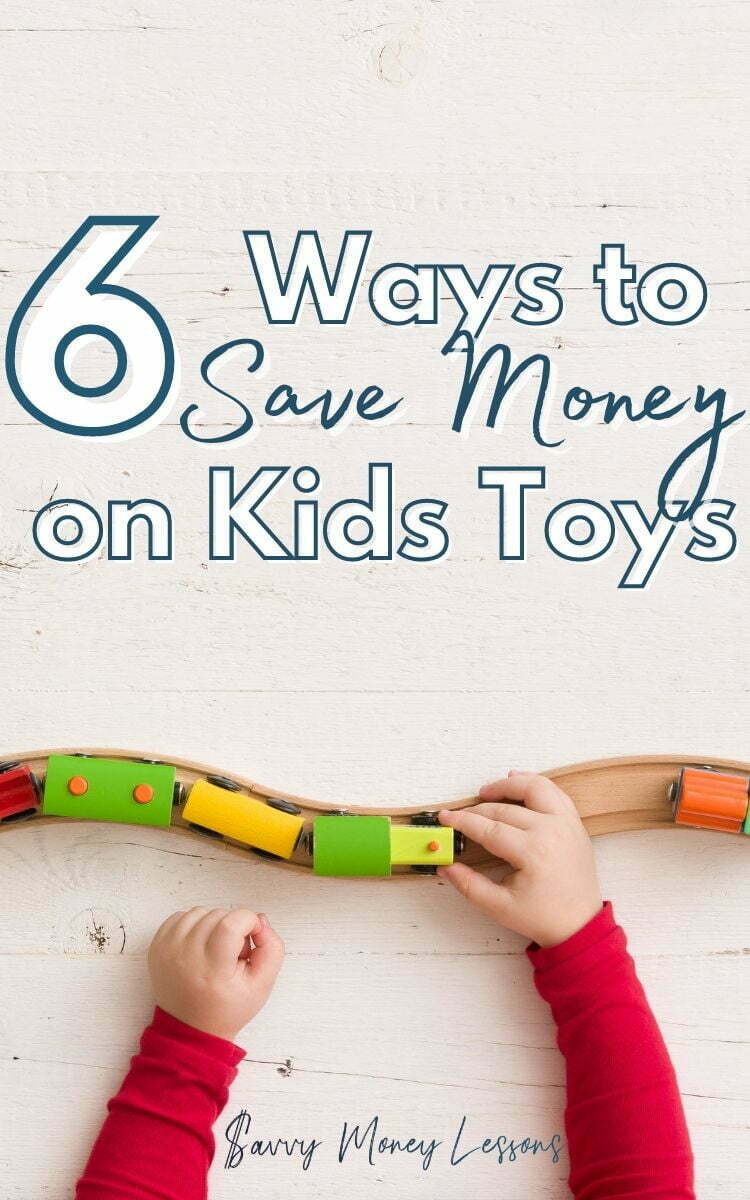 Ready to start saving? Try the 100 Envelope Savings Challenge and discover that saving money is easier than you think!
6 Ways to Save Money on Kids Toys
Toys are expensive. It's amazing to see the price tag on some of the toys out there! It's maddening to think that you're going to be spending a ton of money on toys that might not be played with for that long, right?
Below are just a few ways that you can cut costs on toys.
Shop Thrift Stores
Thrift stores are the perfect place to find cheap kids' toys. These are toys you want to buy just because or as a special once a week thing. You can even go on a treasure hunt with your kids. Give them a set amount of money and let them see how many toys they can get for that amount. This makes shopping for toys as much fun as playing with them.
Hit the Yard Sales
Yard sales can also be a great place to find toys. You can even shop yard sales on Facebook. This makes it easy to find lots of items without having to visit tons of yard sales. If you're looking for larger toys at a cheaper price, this is a great solution.
There are many ways that you can hit a lot of yard sales all at one time! There are all-town garage sales as well as neighborhood sales so you can park your car, and walk to several places which is a way to save on gas and time as well.
Visit the Dollar Tree
The Dollar Tree is awesome for keeping your kids quiet. If your kids are always asking for toys when you're out shopping, promise that you'll stop at the Dollar Tree on the way home, if they're good. Allow them each to get one or two toys. It keeps the kids happy and your wallet happy.
Make sure that you check out the Dollar Store and even Dollar General, too. A lot of these stores get the extras that don't sell in other stores and have them sitting and waiting on the shelf – at a lot cheaper price, too!
Recommended Books About Recycling for Kids
Instead of buying toys, you might also consider buying books instead. These books about recycling, reusing, and reducing garbage are a perfect alternative to toys. Kids will learn how to take care of our planet and they may even discover ways to make their toys using recycled materials.
Books are a great gift for kids because it's something that they can sit and read over and over again. These are just a few of the books that we love and I think you'd enjoy them as well.
Recycling Is Fun (My Little Planet)
Learn to Recycle Book: Kids Book About Recycling | Perfect Activity Workbook | Help to Save the Earth
Recycle!: A Handbook for Kids
Earth Ninja: A Children's Book About Recycling, Reducing, and Reusing (Ninja Life Hacks 6)
Recycling, Re-using, and Reducing Your Garbage! Environmental Protection for Kids – Children's Environment & Ecology Books
Recycling: Discover Pictures and Facts About Recycling For Kids!
Look Through the Clearance Section
Another great way to save on kids' toys that might normally be out of your budget is to hit the clearance section. Stores are always needing more space for the latest and greatest toys. This means you can find some pretty great deals in the clearance section.
I love doing this after the big holidays as well! You can score some really great gift ideas or future birthday gifts the following days after a big holiday! There's nothing wrong with that!
Find the $1 Aisle
Last, but not least, if you don't have a Dollar Tree, or don't want to go to another store while shopping, find the $1 aisle. Many stores, like Walmart, have a section for toys that are very cheap. You'll find cars, bubbles, balls, and other simple toys. It's an easy way to shop for Just Because toys.
Find Used Toys Online
I know I often have to purge our house of toys from gifts my kids get from their grandparents, aunts, and uncles. I will often list these on Kijiji, or you could try Craigslist so that I can choose what time a buyer comes to my home. These are also great places to find toys for sale as well, and sometimes they're in an as new condition depending on the seller.
Also, use social media to ask if any of your family and friends have toys that they're not using. You may be able to score some really cheap toys or get a great deal from people that you know and trust.
You don't have to spend a fortune on toys. You don't even have to spend five dollars. There are so many great ways to save money on kids' toys. Whether you shop at the Dollar Tree or thrift stores, you can find some great toys on the cheap.
More Money Saving Ideas
When it comes to saving money, why stop? Spending more on items than you need to is never fun for anyone! Below are some other great ideas to save money fast!
8 Ways to Save Money on Groceries
With the prices of groceries rising, these tips can really help out with the household budget.
Best Ways to Save Money Every Month
Do you know how much excess money you spend monthly? Use this to cut down on some of those costs!
How to Save Money While Traveling
Traveling is super fun but can be super expensive. Here are some simple ways to travel on the cheap.
How to Save Money: 22 Simple Tips by Ramsey Solutions
About the Author
Rebecca is a certified educator in personal finance (CEPF) and a money-saving expert. As a single mom of two teens, she knows all about the importance of family budgeting and financial goal-setting. She shares her best tips about saving and managing money at Savvy Money Lessons. You can also read her work online at Bankrate, Forbes Advisor, Investopedia and other top publications. Learn more